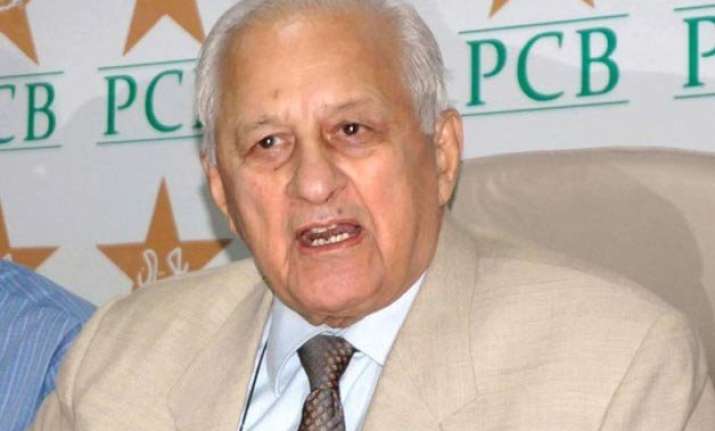 Karachi: The Pakistan Cricket Board (PCB) aims to sell off its affiliated regional teams to sponsors in a bid to improve its much maligned domestic structure and offer better pay incentives to domestic players.
PCB chairman Shahryar Khan said the performances of the national team players in recent months was a cause of great concern.
"It clearly indicates that we need to pay more attention to our domestic cricket and strengthen it so that we can produce better quality players," he said after the annual meeting of the Governing Board of members yesterday.
Pakistan cricket has been rocked after the national team lost in the first two ODIs against Bangladesh in Dhaka giving the hosts their first-ever ODI win over the green shirts in 16 years and their first ever ODI series win over Pakistan.
The failure of the replacement players after the World Cup has raised concerns over the quality of domestic cricket.
Shaharyar said the General body meeting was held after three years so that all the stakeholders could get a chance to put forward their perspectives.
"One thing is obvious that with no international cricket team in Pakistan we need to boost our domestic players with better pay packages and to improve standards we need to attract sponsorship for regional teams which are the backbone of our domestic structure," he said.
"If we can sell these regions to sponsors it will also improve status of the game in Pakistan. We will soon advertise to attract sponsors for the regional and district teams.
"We have firms and investors lined up who want to sponsor regional and district teams and we need them at the moment. PCB can pay the regions and districts but we cannot pay them enough. If we can pull in the sponsors it will be a great help," he added.
Shaharyar said that the board needed to generate more money in absence of international cricket and reduced revenues as they have to play their home series at neutral venues.
"But we are going to find corporate sponsors to invest heavily in domestic teams and also the national junior and A sides who need to be sent abroad regularly for exposure to upcoming players."
He also said merit needed to be given priority in selection of regional and district teams so that deserving performers are not sidelined.
The PCB chief said representatives of the board will be directly involved in selection of regional and district teams and they were also plans to set up regional academies all over the country for which funds were needed.