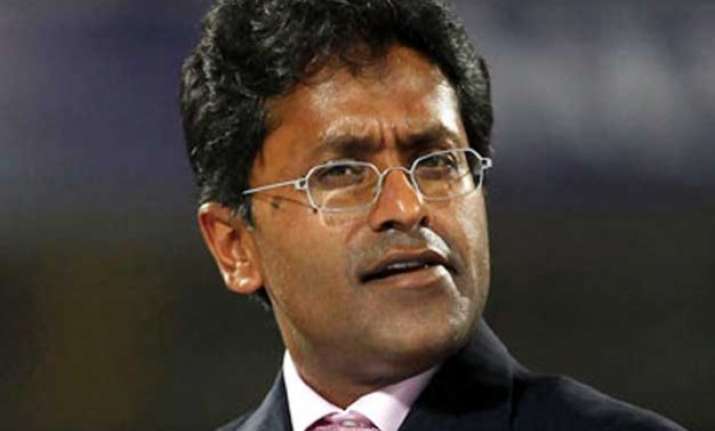 Sydney: Lalit Modi has admitted for the first time his involvement with an organisation aiming to replace world cricket's current establishment, the The Australian Broadcasting Corporation said.
ABC quoted Modi as saying the organization's plan to recruit the world's leading cricketers has his endorsement.
 The report comes ahead of the screening of the full Modi interview on the ABC's Four Corners program due to screen later Monday.
The ABC says Modi told Four Corners "we're talking about another cricketing system. There is a blueprint out there, it's got my rubber stamp on it. I have been involved in it. I say it for the first time, I've been involved in putting that (blueprint) together."
Modi was quoted as saying the plan to take on cricket's establishment would cost several billion dollars, but "I don't think it would be a problem to get that … into action."
"The plan that I have put together is a very detailed plan," Modi said. "It's not a plan that's come off the cuff, it's been taking years and years and years in the making."
Interestingly, Lalit Modi's blueprint envisages a new cricketing world with a  rival calendar of events to the ICC's, based on Test matches and T20s with 50-over but no one-day internationals(ODIs).
"The plan conceives only of Test cricket and T20; it doesn't take into account one-day at all," he told the broadcaster.
"I think that is completely redundant in today's day and age. I think it should just be T20 and Test matches that should be played."
He also plans to get the new body affiliated to the Olympic movement.
He conceded that an affiliation with the Olympic movement, amid growing calls for T20 to be played at the world's biggest sporting event, was part of the plan.
"I have been proposing that. The ICC will never agree to that; never means never," he said.
"That means they would have to do away with the ICC. It is a plan that one day, if I ever implement it, will rewrite history in sport."
Modi had previously denied any involvement with the rebel organization.
Australia's Fairfax Media has previously reported the organization plans to establish a new world cricket body, replacing the International Cricket Council and more closely aligned to the International Olympic Committee.
Fairfax reported in April that leading players such newly-retired Australia captain Michael Clarke, opening batsman David Warner could be offered as much as $50 million to sign up.
In a radio interview , Warner said any such offer would be tempting.
"You can't rule it out, you can't say no, because … we love playing the sport we do but we also love getting paid for what we do," Warner told Sky Sports Radio. "I'm just being honest in saying it's not out of the question, and I'd certainly have to think about it."
(With agency inputs)