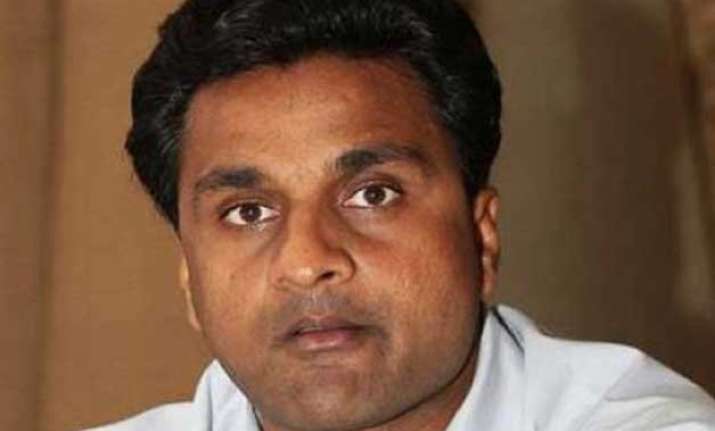 New Delhi: Former India speedster Javagal Srinath thinks India have a "more balanced bowling attack in the longest format" compared to South Africa which will provide them the edge in the upcoming four-Test series starting November 5.
Bowling contributed majorly to the hosts' downfall in the preceding T20 and ODI series but Srinath is backing them to deliver in the Test series beginning at Mohali on November 5.
"With India, it has always been a combination of pace spin (that works for them). Spinners play a big role at home.
If not 50-50, I would expect the faster bowlers to take 40 percent of the wickets. 
If you include the spinners, it is a fairly decent attack and gives India the edge in the Test series," Srinath told PTI during an interaction.
Ishant, however, will not play the Mohali Test, owing to a one-match ban he copped in Sri Lanka. 
There isn't a significant change in the bowling line-up from the T20s and ODIs with Umesh Yadav and Varun Aaron being the other seamers and Ravichandran Ashwin expected to return from injury to lead the spin attack comprising Amit Mishra and comeback man Ravindra Jadeja.
Yadav, who was rested for the last two ODIs, alongwith Aaron provide much needed venom to the attack but Srinath sees either of them playing in the eleven.
"You got to see their performance. How they are bowling just before the first match. The two bowlers are very similar in style, so you got to go by the gut feeling of the captain. Whoever performs better at the nets. Somebody who is hitting the lines regularly will probably get the nod," he said.
Ishant, who starred in Sri Lanka, has to be the leader of the pace pack.
"India will miss him in Mohali but in the long run, Ishant is your leader of the pack. He should take more responsibility. He has lot of cricket left in him."
Bhuvneshwar appears to have lost his swing and ended up leaking 106 runs in 10 overs at the final ODI at Wankhede.
Srinath, however, continues to have faith in his abilities.
"I think Bhuvi's strength is his accuracy. He is an intelligent bowler. If not a strike bowler, he can be a good third seamer for the side."
While Dhoni has repeatedly asked for consistency from his faster bowlers, Kohli prefers sheer pace.
"Dhoni is not part of the Test team so whatever Kohli feels is more important. He is your captain. Every captain has his thought process. You should allow them to function. He runs the team, he has the plan and will manage the resources accordingly," said Srinath.
His prediction for the series opener at Mohali?
"It all depends on the first two days of the match. It depends on team composition, whether dew is around or not. Ishant not playing can pose issues but I still feel India will have bit of an advantage," he added.