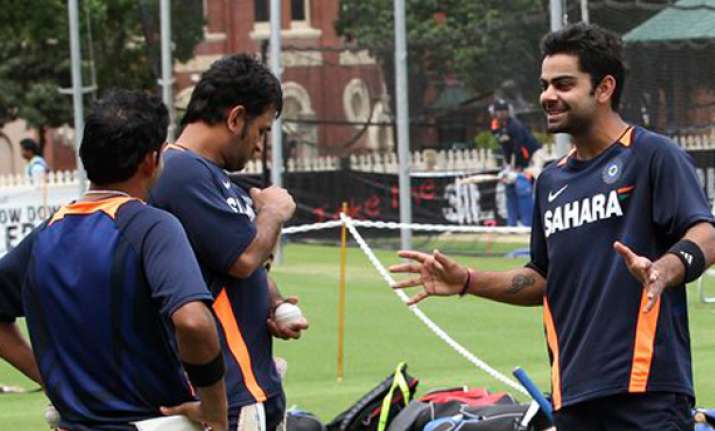 Melbourne, Feb 2: Stung by a prolonged losing streak in what has turned out to be a nightmarish tour, a hapless India will now look to avoid a Twenty20 whitewash when they lock horns with Australia in the second match here tomorrow. 

Completely outclassed in the humiliating 0-4 Test loss against the hosts, India had hoped for redemption in the limited over format but they again succumbed to a 31-run defeat in the first Twenty20 yesterday. 

The young legs did show some energy on the field but at the batting crease, they were no different to their Test seniors and skipper Mahendra Singh Dhoni has to do something to inpsire his team tomorrow.

In the bowling department too, the Indians failed to make early inroads in the Australian line-up and now that off-spinner Ravichandran Ashwin's card has been shown up to be blank by a rampant David Warner last night, Zaheer Khan's return would be crucial to India's chances. 

The wicket at the MCG also might not suit spinners tomorrow so overtly as it did in the ANZ Stadium last night.  It's a batting wicket and the skills of the bowlers would be tested utmost.

Dhoni believed it was the uneven surface which did his batsmen in and MCG might reflect their preparedness in a better light.

As things stood though, Indians checked in at their hotel in Melbourne this morning and would stay indoors though there was a word that a few youngsters might visit the MCG later in the afternoon.

It's better they do, for if Australia seizes an early momentum, they would be difficult to put down in the one-day internationals. The corresponding effect of despondency in Indian ranks would be palpable too.