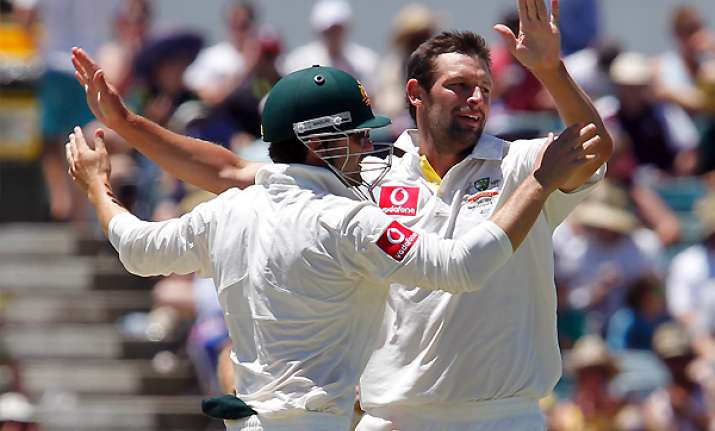 Melbourne, Feb 7: Ben Hilfenhaus has been recalled as cover for injured fast bowler Brett Lee in Australia's squad for Friday's Tri-Series limited-overs international against Sri Lanka at Perth.

Lee broke a bone in his right foot during a Twenty20 loss to India last Friday night and is expected to be sidelined for six weeks. It was India's only win so far on a tour of Australia that has included four test losses, a T20 loss and Sunday's 65-run defeat in the Tri-Series opener at Melbourne.

Hilfenhaus was a regular wicket taker in Australia's 4-0 test series win.

Australia selector John Inverarity says the left-arm swing bowler will travel to Perth "to provide cover," with the starting attack unlikely to be changed from the opening win at Melbourne.