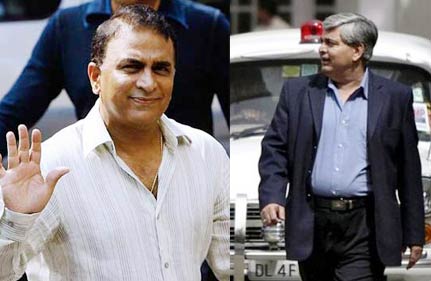 New Delhi , Nov 2: The payment dispute between Sunil Gavaskar and BCCI took an ugly turn today with the former Indian captain hitting out at the Cricket Board for not paying him for his role in the IPL Governing Council, a claim which was promptly refuted by the establishment.
Gavaskar, who was controversially omitted from the IPL's Governing Council in September this year, claimed he had not been paid for the last three years but Board secretary N Srinivasan rubbished it, saying it was not factually correct.
The Cricket Board did not give any reason for Gavaskar's ouster from the IPL Governing Council during its Annual General Meeting in September this year, but there were reports that it could be a result of the payment dispute.
The legendary batsman today created a flutter by stating that he had not been paid for the last three years which forced him to sent a "gentle reminder about the non-payment" to BCCI.
"I am yet to be paid by the BCCI for my role on the IPL Governing Council. I have not been paid at all by the BCCI, since I took on the offer. All I have been doing is that sending a gentle reminder about the non-payment...I am just reminding them of what was offered to me and what was ommitted to me by the BCCI," Gavaskar said.
"I have just been told that Mr Sharad Pawar (ICC President) will organise a meeting between Shashank Manohar (BCCI chief) and me in his presence to sort out the matter and that for me is good enough," he said.
The former India captain, however, refused to divulge what the pay packet would be, saying, "Never ask a woman her age and never ask a man what he gets."
Srinivasan, however, gave a different version by insisting that the former Indian captain had been paid as per the contract.
"There is no dispute in this regard. He has been paid," he said.
On whether Gavaskar had asked for Rs 20 crore for his five-year term in the IPL Governing Council, Srinivasan said "He had sent a mail to the BCCI President mentioning that amount. It was placed in the AGM but since there was no prior agreement or any understanding, it was not paid. The BCCI had not made any commitment".
"There was no contract. We had a contract with him for Rs one crore plus taxes and was have paid him that. Thats all", he said.
Gavaskar also denied that he had any links with the beleaguered Kochi IPL team and said he had still not made up his mind whether to accept the franchise's offer to head it's cricket operations.
"They only came to me for advice," he said. PTI