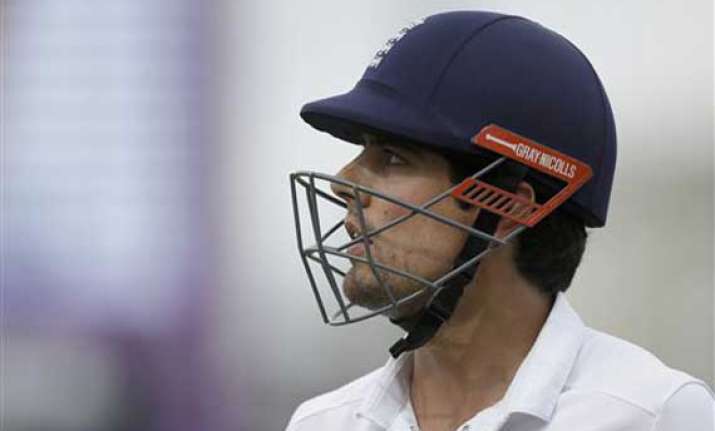 Southampton: Alastair Cook today missed out on his 26th Test century by five just runs but the English skipper said even though it was frustrating he was delighted to get out of his prolonged poor form.
Cook marked his return to form with a dogged 95 while youngster Gary Ballance (104 not out) hit his second successive century as England reached a comfortable 247 for two against India on the opening day of the third cricket Test.
"Mixed feelings to sum it up right," said Cook at the post day's press conference.
"It was frustrating to fall five runs short of the hundred. But if someone had offered me 95 runs yesterday, I would have grabbed it with both hands. So I am delighted to get those 95 runs," a visibly relieved Cook said.
Asked if he had changed anything in his batting, Cook replied: "I was going to the ball a lot more than I have ever done in my career before this. That is something I changed. It was for the first time today and at certain deliveries I was going towards them. It was something different and it worked."
Cook's 95 was his highest score since he scored 130 runs against New Zealand in May 2013. Since then he had never reached the nervous 90s in 27 innings.
The highlight of the day was Cook's dour batting after he got reprieve on 15 when Ravindra Jadeja dropped a sitter at third slip off debutant Pankaj Singh's bowling.