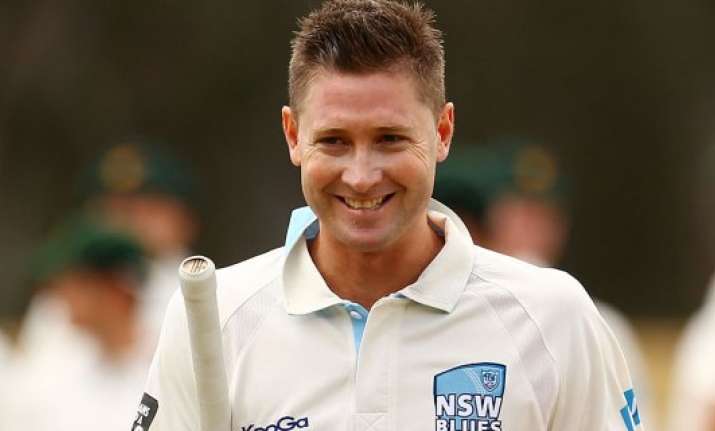 Brisbane: Injured Australian skipper Michael Clarke has taken to Twitter to provide updates on his condition post-surgery and share his views on day one of the second cricket Test against India at the Gabba here Wednesday.
Clarke had an operation on his injured right hamstring Tuesday in Melbourne, after being ruled out of the remainder of the series against India.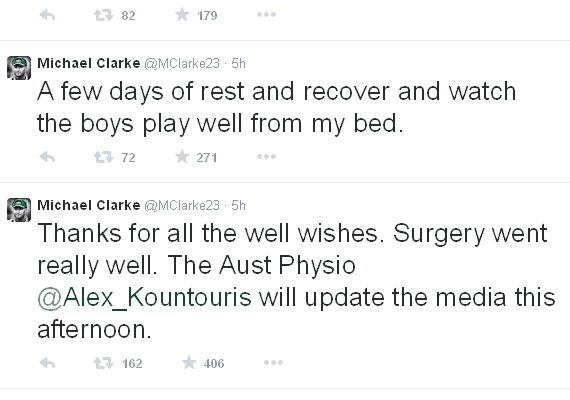 He had courageously played in the opening Test to honour the memory of Phillip Hughes and made a century in the match eventually won by Australia in a thriller with Clarke off the field after sustaining the right hamstring tear.
Clarke Wednesday predicted the nature of the injury sustained by all-rounder Mitchell Marsh, who went off in the second session, and complimented acting Australia skipper Steven Smith.
"Thanks for all the well wishes. Surgery went really well. The Aust Physio @Alex_Kountouris will update the media this afternoon," the 33-year-old Clarke tweeted.
"A few days of rest and recover and watch the boys play well from my bed."