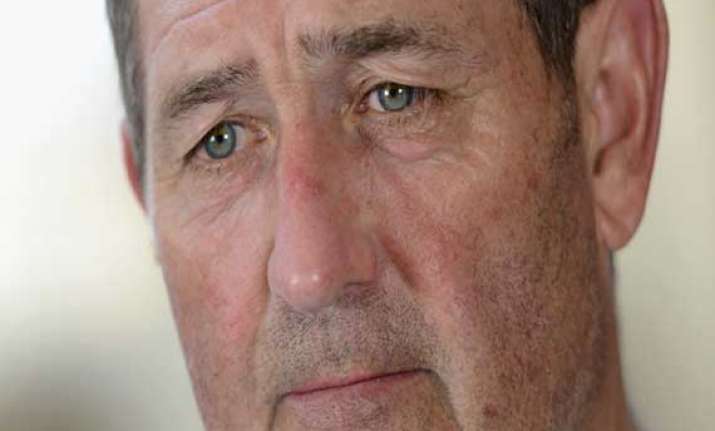 London: the ghost of Ashes drubbing continues to haunt English cricket officials as England's batting coach Graham Gooch too joined the list of sacked officials. England and Wales Cricket Board (ECB) said on Thursday that he has  been sacked with immediate effect, the, as the fallout from the Ashes drubbing continued.
The former England captain joined the team as a consultant batting coach in late 2009 before taking up a fulltime role in early 2012.
His departure was announced two weeks after Peter Moores returned as England coach in place of Andy Flower, who resigned following the whitewash Down Under in January.
"After discussions with (captain) Alastair Cook, he informed me that he was in favour of change," Gooch, 60, said in an ECB statement.
"Although this was sad news, I respect his, and new coach Peter Moores, right to implement this change of direction."
A veteran of 118 tests in which he scored 8900 runs, Gooch said Cook was still the best man to lead England despite presiding over the 5-0 Ashes rout.
"In my opinion Alastair is the right man to captain England, he commands respect and will always put his body on the line for his country," Gooch said.
"He will face many challenges and have many more tough decisions to make before his journey ends.
"Over the last decade or so he has been the ultimate professional to work with and it has been an honour to see him develop."
ECB managing director Paul Downton thanked Gooch for being an "outstanding coach".
"Graham's record as a player speaks for itself but as a coach his ability to mentor and develop players has helped England achieve a huge amount in recent years," he said.
"I have no doubt that we will continue to see his influence on this current generation of England players and future generations can learn a lot from his passion and dedication to the game."
Cook, who likes Gooch hails from Essex, has often said in the past that the former batting coach was his mentor.