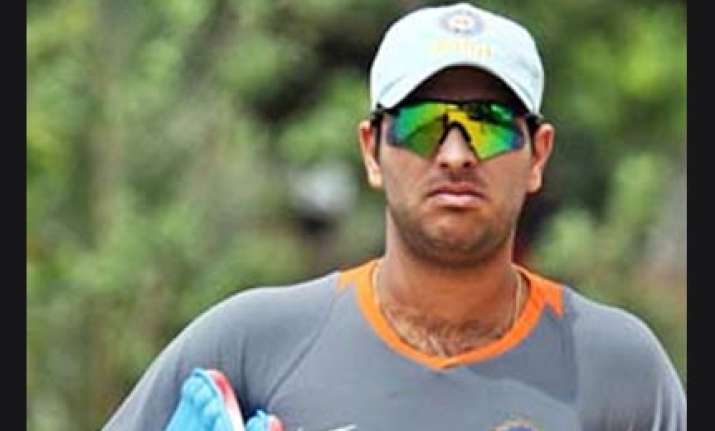 India's explosive batsman Yuvraj Singh has blamed his injury breakdowns of the past few months on his diving technique while fielding, saying it seems to have gone 'haywire'.
"It's just unfortunate that I've got these injuries in the last 4 months. Hopefully, you know, next coming...we've got a very important year for the Indian team, and should not be getting injured this year, fingers crossed," said Yuvraj, who is currently recuperating from a wrist injury.
"It's just been happening in the last year only. I don't know, I think my technique of diving has gone a bit haywire or something," he added.
The swashbuckling left-hander, who plays for Kings XI Punjab in the Indian Premier League, said the breakdowns have left him frustrated and he can't wait to get back on the field.
"Last four months have been frustrating and I had a bit of finger injuries and a thumb injury and now a wrist injury. So it's been pretty bad with injuries but done my best to get back into shape and it's feeling good now so just need to get into the match scenario," he said.
"I've been lagging behind six months now...I've been injured a lot...and it's been very frustrating sitting out, and I really want to get really fit and have a good year this time."