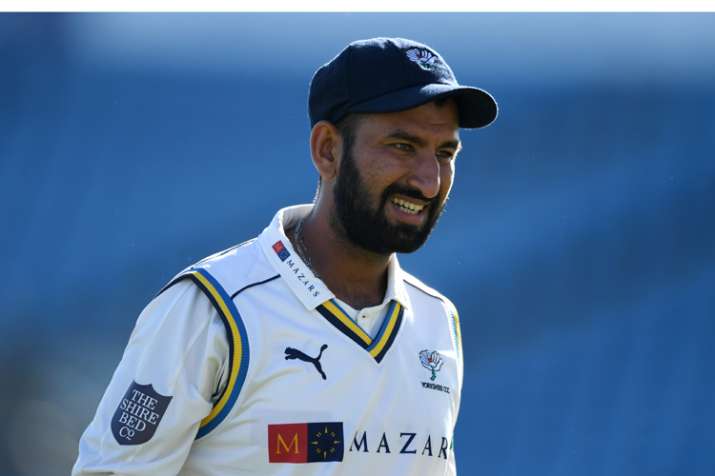 India's Test specialist Cheteshwar Pujara feels he will get his Indian Premier League (IPL) contract in coming year, adding that he is hoping to make a comeback in One Day Internationals for the national side. 
Pujara is considered as one of the best Test batsmen in India but he is not a member of limited-overs Indian team. He played his last ODI on 19 June 2014. In his long established career, he has managed to play just four matches so far. 
As far as IPL is concerned, Pujara played his last match in 2014, following which he has been unsold for four consecutive auctions. In his 30-match IPL career, Pujara's strike rate is below-par 99.74 that is the main reason why no team is up to invest money on him.
The 30-year-old batsman has took the major responsibility in Test cricket after the departure of 'The Wall' Rahul Dravid at number three position. In 57 Test matches, he has scored 4496 runs with an outstanding average of 50.52. The Saurashtra batsman is playing for Yorkshire club in England for the upcoming Royal London One-Day Cup stint to improve his limited-over game.
"I have worked a lot to be part of the IPL and the shorter formats, especially one-day cricket. I want to be part of the Indian team in ODI cricket and, as I say, the IPL," Pujara told The Yorkshire County Cricket Club's official website.
"My priority remains Test cricket. But to be a part of the ODI team, you need to have different skills. I have worked on shots, which will definitely help."
Pujara had struggled along with other Indian batsmen during India's 2014 tour of England, where he managed to score just 22 runs in five matches at poor average of 22.20. With his County stint, he will look to hon his skills for the English pitches as well.