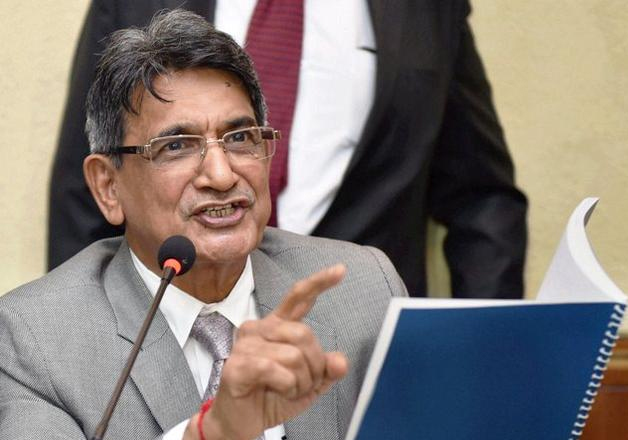 In a fresh blow to the Board of Control for Cricket in India (BCCI), the Supreme Court-appointed Lodha committee on Monday recommended that certain officials who do not fulfil the criteria laid out by it, should be removed from their post. 
In a fresh status report filed to the top court, the panel headed by former Chief Justice of India Justice R M Lodha has recommended former Union Home Secretary GK Pillai to be appointed as the Observer to oversee the administration of the cricket board. 
The panel, tasked with reformation of cricket administration in the country, has asked the SC that the Observer be empowered to appoint Auditor and all necessary secretarial staff, assistance and remuneration as may be determined appropriate by the Committee. 
"Direct and declare that all office-bearers of the BCCI and the state associations who are disqualified by virtue of the norms at Para 4 (above 70, minister or government servant, holding a post in any other sports body, has been a BCCI office-bearer for a cumulative period of nine years or has been charged by a court for criminal offence) above cease to hold office forthwith," the Lodha panel's status report said.
Lodha panel, which was formed by the apex court in view of the betting scandal that rocked the Indian Premier League (
IPL
) to suggest reforms in the running of the BCCI, has been at loggerheads with the board over recommended reforms. 
The BCCI says it will be impossible to implement all the panel's proposals, which include an age and tenure cap for its officials and only one vote for each state.