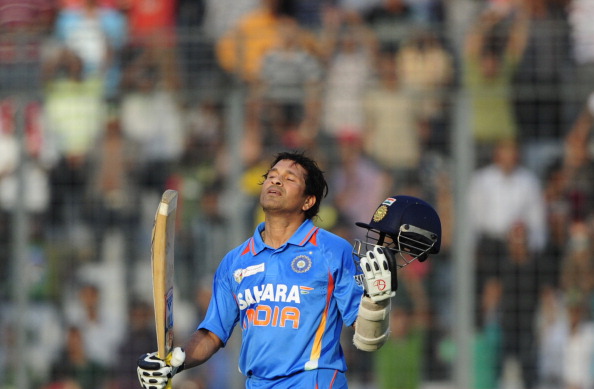 Legendary cricketer Sachin Tendulkar is all set to make his debut as a comic book hero in a new shortened version of his autobiography 'Playing It My Way'. The comic book, which will hit the stands in about a week's time, will target the children.
According to a report in the Mumbai Mirror, publishers Hachette India has confirmed the development and said that the comic version of the book will have about 25 pages covering some of the most exciting cricketing events of Tendulkar's life.
"Sachin's team has worked on the book and it will have features that will be exciting for the young readers," Thomas Abraham of Hachette India told the Mumbai Mirror.
The comic edition will be priced at almost one-third of the price of the main autobiography released in 2014 at Rs 899.
Tendulkar's autobiography entered the Limca Book of Records for being the best-selling adult hardback across both fiction and non-fiction categories.
The book has broken all records for an adult hardback across both fiction and non-fiction categories with 1,50,289 copies confirmed on order subscriptions.
The book's orders, on day one, already saw it pulling ahead of both pre-order and lifetime sales of the world's top adult hardbacks Dan Brown's Inferno, Walter Issacson's Steve Jobs and JK Rowling's Casual Vacancy.