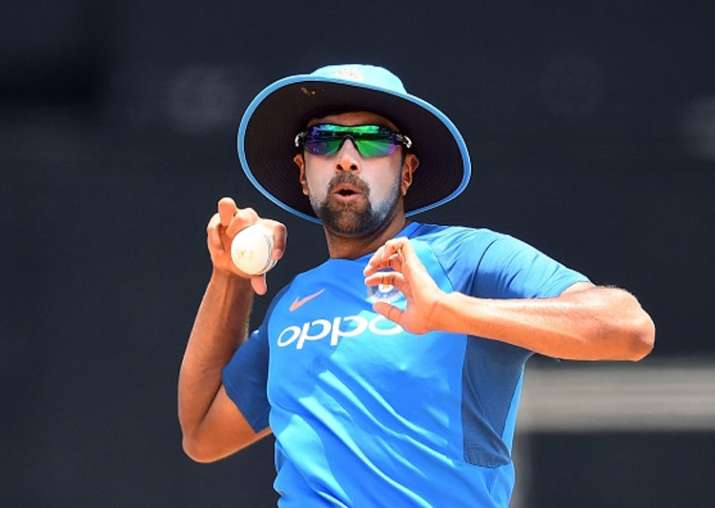 India off-spinner Ravichandran Ashwin on Monday refused to express his views on the appointment of Ravi Shastri as the new head coach of the Indian team. Shastri replaced former India captain Anil Kumble at the top spot after the legendary leg-spinner decided to step down citing a breakdown in his relationship with captain Virat Kohli. Shastri, who has served as the Team India Director between 2014 and 2016, was then selected by the Cricket Advisory Committee comprising Sourav Ganguly, Sachin Tendulkar and VVS Laxman as the new coach on July 11.
The 30-year-old Ashwin was reluctant to comment on Shastri's appointment. He also indicated that the team has moved from the controversy which surfaced after Kumble's exit.
"I think, the new coach or the new support staff, it does not come under my jurisdiction, it is not something I will take a call on. I am not being diplomatic, it will be unfair for me to pass a comment on that. Likewise always, the Indian team moves on, India moves on (and) we have to find out in course of time, how it is going," said Ashwin, who is 25 short of reaching the milestone of 300 Test wickets.
Meanwhile, the BCCI had also named Rahul Dravid as the team's batting consultant for specific overseas tours while Zaheer Khan was appointed as the bowling consultant.
Ashwin is part of the India squad led by Virat Kohli which will Sri Lanka in a full-fledged series comprising three Tests, five ODIs and a lone T20I in the Island nation. The tour commences on July 21 with a two-day practice game at Moratuwa prior to the opening Test at Galle beginning July 26.
Ashwin welcomed the upset ODI series victory scored by minnows Zimbabwe against hosts Sri Lanka and said such shock results will help cricket stay healthy.
"With regard to Zimbabwe winning over Sri Lanka, that's how the game goes, anybody can lose, anybody can win. Tomorrow Afghanistan may beat someone, so that's the way the sport needs to (go). It is very healthy for the game," Ashwin said on the sidelines of a promotional event of small finance bank, Equitas Bank of which he is the brand ambassador.
Zimbabwe had defeated Sri Lanka 3-2 in the five match ODI series by wining the first, fourth and the fifth games.
(With PTI inputs)