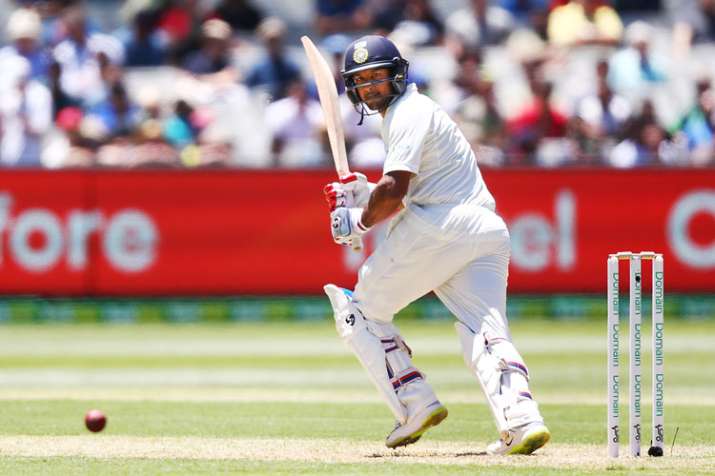 Mayank Agarwal had to wait for his international debut an awful lot but when the opportunity came, he grabbed it with both hands.
 
After being overlooked time and again, Mayank's number finally came when Prithvi Shaw was ruled out of the Test series against Australia and he made a good case for himself with some impressive knocks at the top of the order.
 
Mayank would feel unlucky to miss out on not one but two centuries in his debut series Down Under but he concedes that the rash shots he played to get out, has taught him a lesson or two.
 
"I was disappointed with the way I got out. I thought I could dominate Lyon but that didn't turn out to be successful but the dismissal was a lesson for me. I learnt on when to attack and when to draw the line," Mayank Agarwal said in an exclusive interview to IndiaTV.


The Karnataka batsman was out on 76 in his maiden Test innings in Melbourne in the Boxing Day Test and scored a fighting 42 in the second innings. He followed it up with a 77 in Sydney but failed to get to the three-figure mark.  
However, what he did was laudable considering the failures of senior openers
Murali Vijay
and
KL Rahul
and that perhaps has booked him a place in the side when India next play a Test series later this year against the West Indies.  
"I was very excited when I was selected, all I had in my mind was to contribute for the team. When we landed in Melbourne, all we discussed was on how to win the match (3rd Test), on how to tackle the situations. Our mindset was prepared that we wanted to win. We were not looking for a draw at all," Mayank said about opening the innings and walking out at the 'G to bat for India.  
"It was a huge Test match for us and our preparation was that way. Because we won the first Test, we knew he had a chance of making a comeback. We were positive after the loss (2nd Test) and we decided to play the best cricket that we can and try to win the series."  
"I was nervous, playing my first Test match, the pressure was there, but our plan were clear to us on what we had to do, I'm glad we (with Hanuma Vihari) could contribute."   
He also praised captain
Virat Kohli
for helping him settle in the dressing room and spoke about his sweet gesture during the presentation ceremony.  
"We all know that he plays aggressive and positive cricket, he wears his heart on his sleeve. Very passionate and always out there to win. When I went, I was made to feel comfortable, there was no pressure and when he (Virat) handed me the cap, he told me that it's a great place (MCG) to make a debut and you have an opportunity to make a difference. The atmosphere around was quite optimistic, we're always looking to improve. It's the improvement that allows us to win," Mayank said in praise of the Indian captain.  
"When he (Virat) told to me to lift the trophy, I was quite surprised. It was an undescribable feeling. We were all happy and ecstatic to win the Test series in Australia. Word's couldn't describe the feeling we all went through," he added.   
The 27-year-old, who will soon turn 28 in a few days time, also spoke about
Cheteshwar Pujara
's advice to him when he was batting.   
Pujara himself flourished Down Under for the Indian cricket team and was awarded the man-of-the-series award for scoring 520 runs.  
"It was when Pujara had come in and he told me that we had to start from zero. What we discussed was that if runs didn't flow, that wasn't an issue, but for us to play as many balls as we can and build on partnerships," Mayank said.  
Speaking about the tour overall, Mayank said it was a team effort and doing what they did was no mean feat.  
"It's not easy to beat Australia in Australia. It was a historic win and we will continue to play our best in time to come. The credit goes to the entire team as no sub-continent nation has been able to beat Australia in their backyard. Everyone put in their best foot forward and we got the result we wanted," the Karnataka batter said.  
With the Indian Premier League around the corner, Mayank doesn't want to take his foot off the peddle and hopes that Kings XI Punjab will do   
"The
IPL
is a huge tournament, the performances are noted. As a professional we are used to playing under pressure. The pressure shouldn't get to the mindset. Im glad we have a great team (KXIP) this year and this time we hope to put up a better performance this season," Mayank concluded.  
(As told to IndiaTV's Sports Correspondent Vaibhav Bhola)