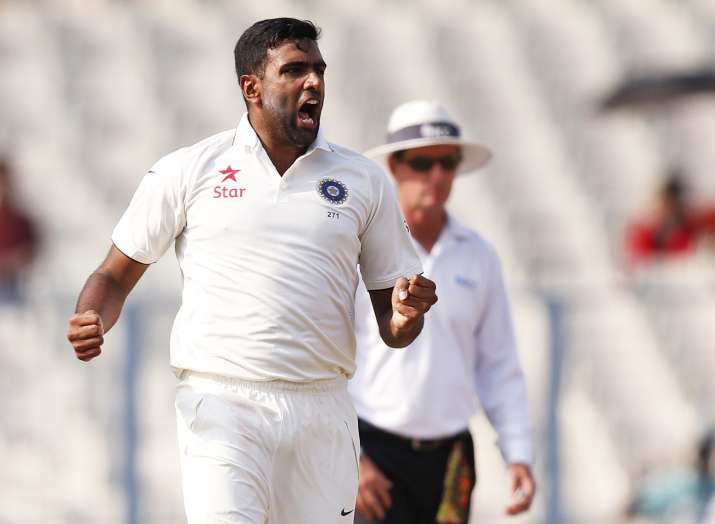 As India gets ready to lock horns with England in the five-match Test series starting from November 9, star off-spinner Ravichandran Ashwin will look forward to get the most number of wickets in Test cricket for the second consecutive year. 
Ashwin is currently regarded as the best off-spinner in the world as he has bagged 220 wickets in just 39 Test matches. 
The 30-year-old Ashwin is already the fastest Asian and second fastest in the world to complete 200 Test wickets, a coveted landmark which he achieved in his 37th match, surpassing Waqar Younis and Dennis Lillee, who both took 38 Tests.
His speedy 220 wickets include 21 five-wicket hauls and six ten-wicket hauls. 
The No. 1 bowler has also shown magic with bat. He has amassed 306 runs from seven matches this year at an average of 43.71 that include two centuries. 
Second in the list of highest wicket-takers in Test cricket this year is England's pacer Stuart Broad who has grabbed 40 wickets in 11 matches, followed by his teammate Chris Woakes who has taken 38 wickets in nine Tests. 
Ashwin, leading the chart, will also have the advantage of playing on home soil, where he has been exceptional so far. In the recently concluded Test series against New Zealand, he took 27 wickets in just three matches at a staggering average of 17.77. With three five-wicket hauls in the series, Ashwin was named Man of the Series for a record seventh time in his series.