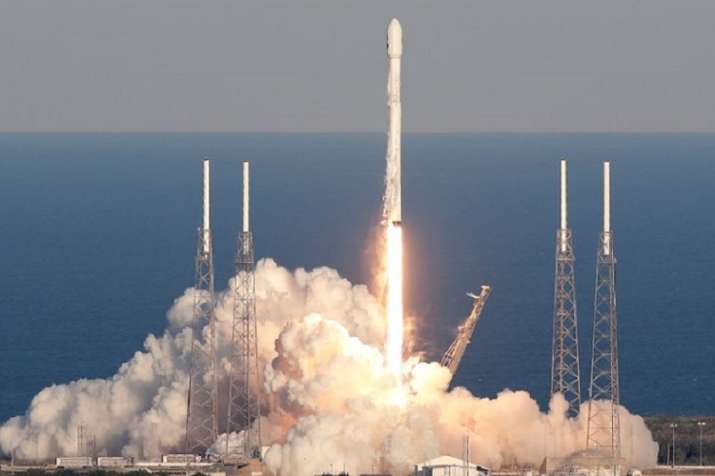 SpaceX on Friday launched it's upgraded and most powerful Falcon 9 rocket, also known as Block 5, carrying the first high-orbit communications satellite for Bangladesh from NASA's Kennedy Space Center in Florida.
The vehicle, aiming to bring astronauts to the International Space Station in the future, came with many design changes to improve its reusability and reliability. Those changes may make engineers easier to refurbish its first stages for more flights.It is designed to be capable of 10 or more flights with very limited refurbishment as SpaceX continues to strive for rapid reusability and extremely high reliability.
The Block 5 Falcon9 rocket's main goal for its maiden mission was to propel a communications satellites for Bangladesh, called the Bangabandhu Satellite-1, to a geostationary transfer orbit about 35,000 kilometers above the Earth's surface.
"With the launch of Bangabandhu-1, we are hoisting our national flag into space", said Bangladesh Prime Minister Sheikh Hasina in a video address.
The satellite will offer video and communications coverage all over Bangladesh as well as in India, Nepal, Bhutan, Sri Lanka, the Philippines and Indonesia. The satellite will also provide broadband connectivity to rural areas throughout Bangladesh.
Earlier the launch of the Falcon 9 rocket was postponed at the last minute on Thursday when an automatic abort switch was triggered. But SpaceX said that it was just a glitch and the spacecraft remained in good health.
(With inputs from IANS)