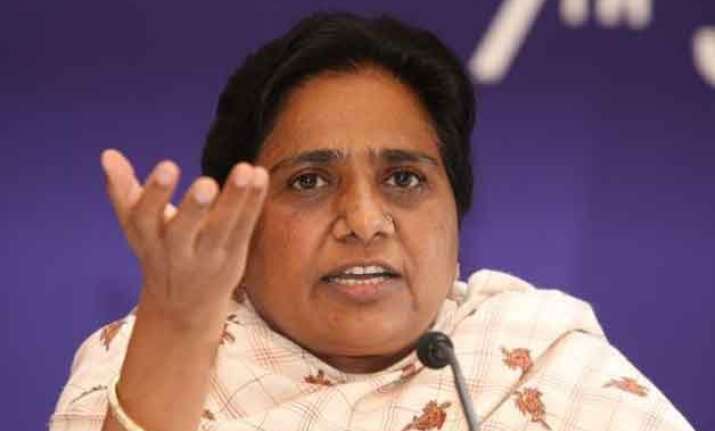 Lucknow: Days before Parliament meets after its recess, BSP supremo Mayawati today made it clear that her party with 10 members in Rajya Sabha will not support the Land Acquisition Bill.
"The Centre should withdraw the bill amending land acquisition. It should implement the Act passed in 2013," she told a press conference here.
Opposing the land bill, Mayawati said it was not in the interest of the farmers and should be immediately withdrawn.
Mayawati said her party MPs not joining the march by the opposition leaders to the President on the issue of the Land Bill should not be taken as she was in favour of the proposed legislation.
Dubbing the controversial bill as anti-farmer, she said all opposition parties along with BSP will oppose it.
The Land Acquisition Ordinance, which the Centre could not get converted into a legislation in the Rajya Sabha due to the tough stand of the opposition which is in majority, was re-promulgated on Friday after the Upper House was prorogued.