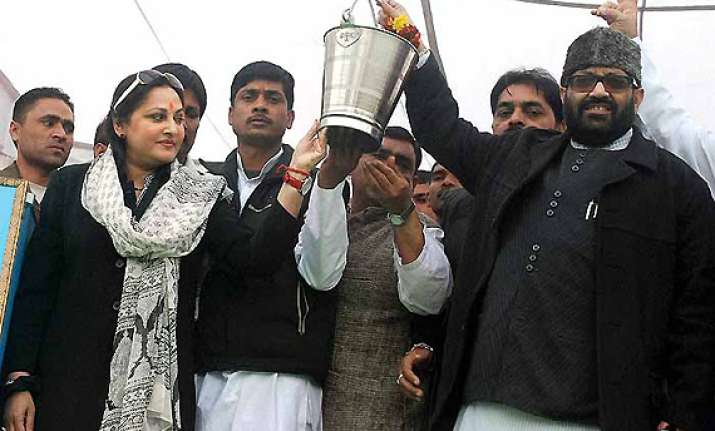 Ballia, Feb 2: In the wake of SP supremo Mulayam Singh Yadav facing flak after his remark that rape victims would be given government jobs, expelled party leader Amar Singh today promised to offer him all possible help in his "hour of crisis".

"Mulayam Singh might have closed his doors for us but we will provide all possible help to him in his hour of crisis," Singh, who heads the Lok Manch party, said at an election rally in Sikanderpur area here.

The former SP leader, however, clarified that this offer does not stand in case Yadav faced problems in connection with alleged loot of funds.

At the same time, Singh requested Yadav to take back his promise on offering jobs to rape victims if SP came to power.

Addressing a political rally in Siddharth Nagar on Sunday, Yadav had announced that rape victims would be given government jobs if his party was voted to power in Uttar Pradesh, a remark which was severely criticised by several political parties.