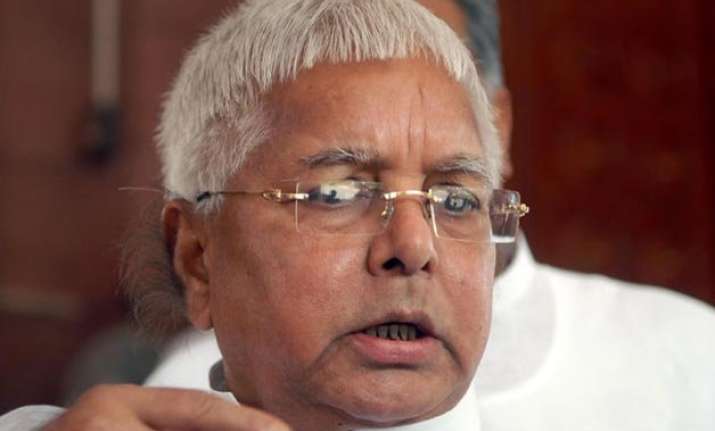 New Delhi: Controversies seem to follow RJD chief Lalu Prasad Yadav after his both sons Tejashwi Prasad and Tej Pratap were inducted by Nitish Kumar in his Cabinet at prominent posts.
While Lalu's elder son Tej Pratap, number 3 in the Cabinet, looks after health and environment departments, his youngest son Tejashwi, besides holding the Deputy CM post, is in charge of road construction and building construction departments.
Soon after Tejashwi took charge of road construction department, its principal secretary Arun Kumar Singh visited to 10 Circular Road to meet the new minister.
Singh met Tejashwi and his father, Lalu, where the later asked him to build a pontoon bridge in his son's constituency, at Raghopur. However, Singh was later replaced by Lalu's trusted IAS officer and Sudhir Kumar, who was with him during his tenure as Railway Minister.
During this rejig, another IAS officer RK Mahajan, who was posted in Education Department, was made Principal Secretary of Health department held by Lalu's elder son Tej Pratap.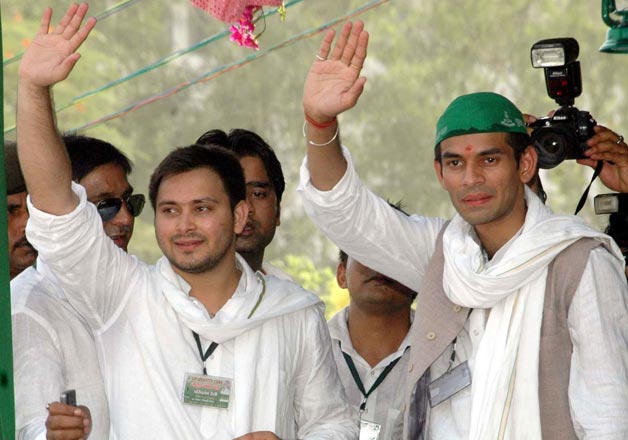 After taking charge, Mahajan paid a visit to meet his minister. It was as that time when Lalu had asked his son to leave them for a while as he had something important to discuss with the officer.
Earlier this month, the RJD chief stirred another row when he made a surprise inspection of Indira Gandhi Institute of Medical Sciences (IGIMS). This gave an opportunity to the opposition BJP to accuse Lalu of behaving like a 'super CM'.
Recently, Lalu called up Darbhanga Medical College and Hospital's (DMCH) civil surgeon to take steps for the reinstatement of some female health workers whose services had been discontinued by the health department. This gave the opposition more ammunition to slam his leadership by 'proxy'. This was also the second time when Lalu had interfered into health department matter.
The entire issue came to light after the Dr Sriram Singh wrote a letter to the DMCH medical superintendent, referring to telephonic instructions from Lalu, seeking their immediate reinstatement.
10, Circular Road in Patna, where Lalu and his wife Rabri Devi live, has emerged as more important bungalow than any other official residence in Bihar. This is not only home to two former CMs, but also to two ministers.