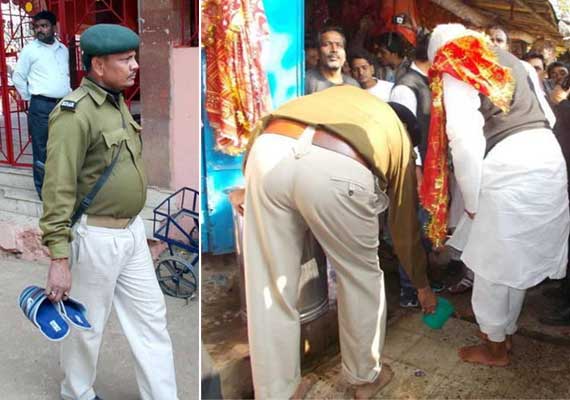 Ranchi:  Jharkhand police has finally ordered a probe into media reports and pictures showing a police officer washing the feet of Lalu Prasad before the RJD Chief went inside a temple at Rajarappa in Ramgarh district of the state.
Another policeman was shown in these pictures as carrying  Lalu's slippers, a senior police officer said here.
"The probe has been ordered by the police headquarters after publication of photographs in newspapers, showing a sub-divisional police officer pouring water from a mug on the feet of Lalu Prasad and another carrying his slippers," the police officer said.