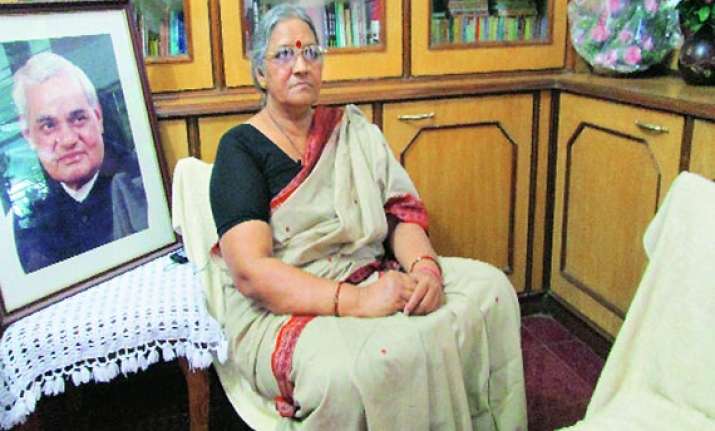 New Delhi: It was reversal time today, as Karuna Shukla, the niece of Atal Bihari Vajpayee, the tallest leader of BJP, joined the Congress, after being sidelined in her party for the last five years.
Former Chhattisgarh chief minister Ajit Jogi and Congress general secretary Janardan Dwivedi were present to welcome Karuna Shukla.  
Jogi said, Karuna Shukla as Vajpayee's niece undertook several responsibilities in the BJP, and her joining the Congress is a "milestone".
Janardan Dwivedi said, Karuna Shukla's entry to Congress is a sort of "symbolism". The niece of the man who built up the BJP has severed all links because of "apsanskar" (spoiled culture) in the BJP. "She has brought her cultured links to the Congress", he added.
Karuna Shkla said, communalism will be defeated in the 2014 elections, and people would leave BJP to opt for the Congress.