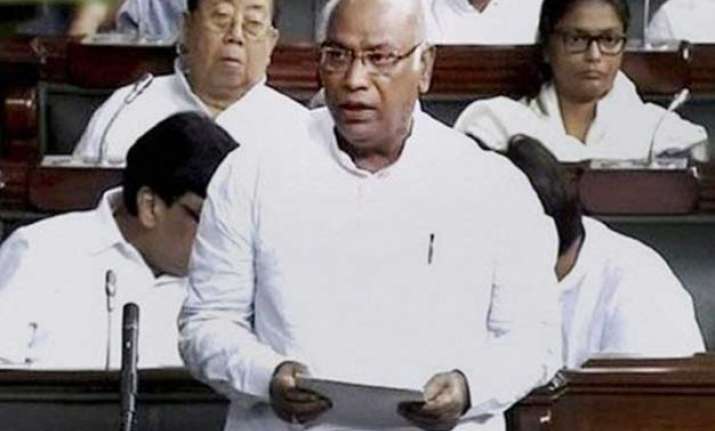 New Delhi: The entire opposition led by Congress party today asked Prime Minister Narendra Modi to clarify his stand on the controversial remarks made by newly appointed Chief Minister of Jammu and Kashmir Mufti Mohammad Sayeed.
Mufti had credited Pakistan and Hurriyat for creating conducive atmosphere for Assembly elections in Jammu and Kashmir, just after taking over as the new CM of the state.
Mufti's statement has evoked sharp responses from opposition parties across the country.
Speaking in the lower house of Parliament, leader of opposition Mallikarjun Kharge said that since J&K CM has gone on record is saying that he had already conveyed to the Prime Minister the positive role played by Pakistan and Hurriyat in creating conducive atmosphere for holding Assembly elections, Modi should clarify as to what actually transpired between him and Mufti.
 
Kharge was supported by the entire opposition benches.
Responding to Kharge's statement, Home Minister said that his govt has compltely disoociated itself from the statement of Jammu and Kashmir CM.
He reiterated that the govt gives the credit to Army, Election Commission and people of J&K for peaceful elections in the state.
Rajnath added that he was making this statement with full consent of Prime Minister Modi.
Unsatisfied with Home Minister's explanation, the Congress MPs staged a walk-out in the Lok Sabha.