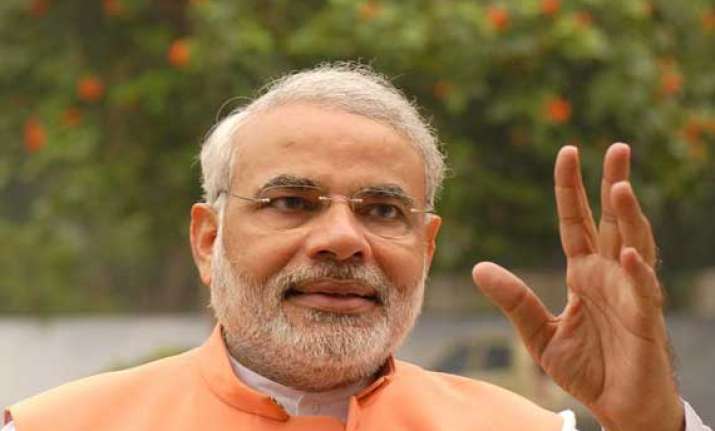 New Delhi: BJP's prime ministerial candidate Narendra Modi today sought to woo women voters by promising to work for their empowerment even as he said that he would build a house for every family if the party formed the next government at the Centre.
Modi also questioned the UPA government's commitment to the cause of women's empowerment, saying that the Nirbhaya Fund which it had started with a corpus of Rs 1,000 crore following the Delhi gangrape case, remained unused in the last financial year.
Quoting a media report, he said that the '181' helpline it had started has also stopped working as employees running it are not being paid.
The said helpline, however, has been reportedly revived after government cleared the salary arrears.  "It shows how insensitive, unserious they are. Intention is more important than laws," he said during an interaction on the occasion of International Women's Day as part of BJP's 'Chai pe Charcha' outreach campaign.