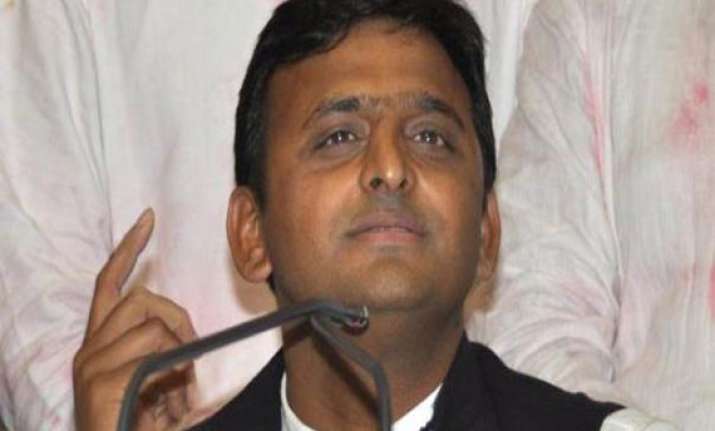 Lucknow, Dec 14: The BJP's Uttar Pradesh unit Thursday demanded the resignation of Chief Minister Akhilesh Yadav after the Supreme Court gave its nod to the CBI to probe the allegations of disproportionate assets against him and his father, the Samajwadi Party chief, Mulayam Singh Yadav.
Laxmikant Bajpai, the state president of the Bharatiya Janata Party (BJP), said no fair probe would be possible until Akhilesh Yadav quit his chief ministership.
"One must understand that as the chief minister of the most populous state of the country, Akhilesh Yadav enjoys immense clout...In such conditions how can a CBI probe be free and fair," he said.
The Supreme Court has found the case prima facie strong and has asked the investigative agency to go ahead and probe further, but will Akhilesh Yadav cooperate, Bajpai asked.
The apex court earlier in the day asked the CBI to go ahead and probe the charges against Mulayam Singh Yadav and his two sons - Akhilesh and Prateek Yadav - in a disproportionate assets (DA) case and asked the premier investigative agency to probe the matter independently and not to report to the union government.
The apex court, however, quashed the probe against Dimple Yadav, wife of Akhilesh Yadav, who is a parliament member from Kannauj.
Samajwadi Party (SP) leaders refused to comment on the issue though privately they admitted that the SC directive had "dented the image of Bhaiyya-ji (chief minister)".