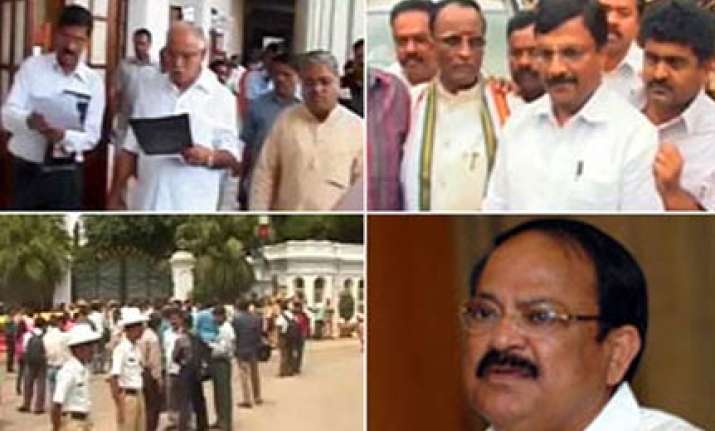 Kannur (Kerala), Oct 7 : Karnataka Chief Minister B S Yeddyurappa, whose ministry is facing a serous crisis in the wake of dissidence in the BJP legislature party, on Thursday  said his government would be able to prove majority on the floor of the House on October 11.  
Talking to reporters after having a darshan at the famed Rajarajeswara temple at Taliparamba in the district, he said the problems with dissident MLAs would be sorted out through talks. He expressed the hope that the dissidents would return and back the government in the floor test.  
A staunch devotee of the presiding deity of the Rajarajeswara temple, Yeddyurappa had often in the past offered worship at the Lord Shiva temple whenever he faced crisis in his political career. Shortly after becoming Chief Minister Yeddyurappa had gifted an elephant to the temple.  
Meanwhile, a group of rebel MLAs who landed in Kochi last night left for Mumbai by mid-night, cancelling their earlier plan to stay at a resort at Alappuzha. The local BJP workers had threatened to stage demonstrations against the dissidents if they chose to stay in the state. PTI