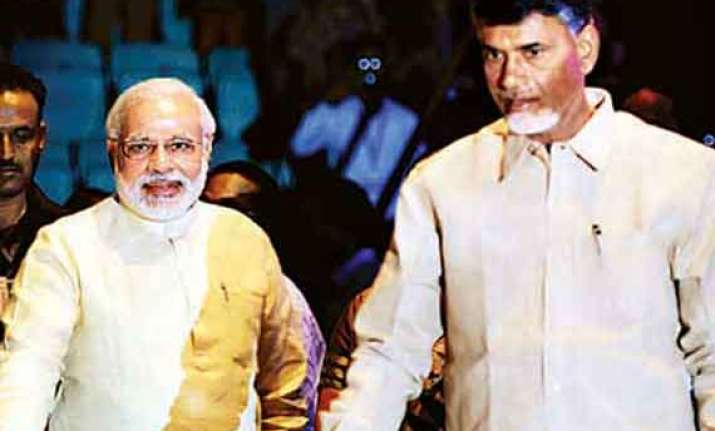 Vijayawada: Finalised after some hiccups, TDP's alliance with BJP may pose a challenge to the regional party's poll prospects in Seemandhra as a sizeable section of minority community voters, who can swing outcomes in some seats, seem to be wary of its tie up with the saffron outfit.  
Apart from Muslims, who constitute over 12 per cent of voters, there are nearly 10 per cent Christians out of the nearly 3.5 crore electorate in the Seemandhra region and they are being wooed by leaders of all political parties as their support can impact the poll outcome.
But the Chandrababu Naidu-led TDP may find it tough to convince these minority community electors to vote for it this time as members of the community are said to be wary over its decision to join hands with BJP.
According to Hamid Hussain, Kadapa district president of Jamiat-Ulama-i-Hind, poll dynamics in Seemandhra would have been different had TDP not had any truck with BJP.  
"With TDP opting for (an alliance with) BJP, Muslims cannot prefer Naidu's party," said Hussain.  Andhra Pradesh, which is set to be bifurcated in June to create the separate state of Telangana, is simultaneously voting for Lok Sabha and Assembly elections in two phases.