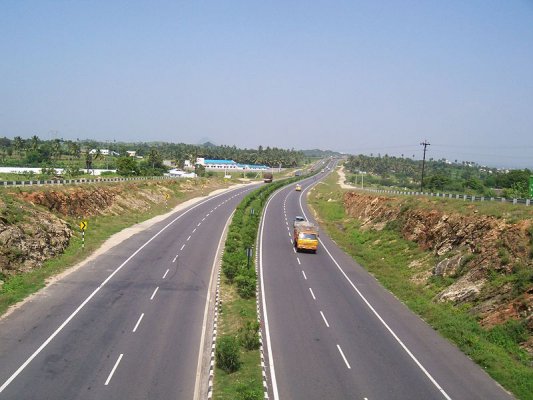 New Delhi: Tamil Nadu today vociferously opposed the proposed new Motor Vehicles Bill, saying it encroaches upon the financial, legislative and administrative powers of state governments.
"The Bill erodes and encroaches upon the powers of the state government... A major change in the existing set-up has been proposed.
"The existing provision of the Motor Vehicles Act 1988 envisages that the state government shall establish Motor Vehicles Department and appoint officers for the purpose of implementing the Act. There is no corresponding provision in the draft Bill," Tamil Nadu Transport Minister Tamil V Senthilbalaji said.
He was participating in a high-level meeting chaired by Road Transport, Highways and Shipping Minister Nitin Gadkari.
The agenda of the meeting included discussion on the draft Road Transport and Safety Bill, 2014. The government hopes to get the Parliament approval for the Bill in the upcoming Winter session.
Senthilbalaji said the new Bill has a provision for Vehicle Regulation and Road Safety Authority of India encroaching upon the powers of state governments.
"This National Authority has been given sweeping and wide ranging powers for making regulations which hitherto were being done by the state governments," he said.
The Bill "makes serious inroads into the financial, legislative and administrative powers of the state governments.... The Motor Vehicle Tax, which is a major revenue source to the state's ex-chequer will be left to the decision of the National Authority. It will severely affect the state's revenue resources," he added.
The opposition came after Gadkari said Parliament approval was likely for the Bill in the upcoming session after consultations with states.
Gadkari was addressing the 15th meeting of the National Road Safety Council and 36th meeting of Transport Development Council here.
The government has proposed steep penalties of up to Rs 3 lakh along with a minimum seven-year imprisonment for death of a child in certain circumstances, besides huge fines for driving violations.
Gadkari said there will be unified driving licence system as well as vehicle registration system to check malpractices and corruption. Senthilbalaji said the Bill "envisages privatisation of licensing procedures and authorities which will be detrimental to the safety and security of the public and their welfare".
He also alleged that the role of the state transport corporations has been "totally obliterated" and the ability of corporations to provide affordable transport to the common man, particularly the marginalised, downtrodden and those in remote rural areas will be in jeopardy.