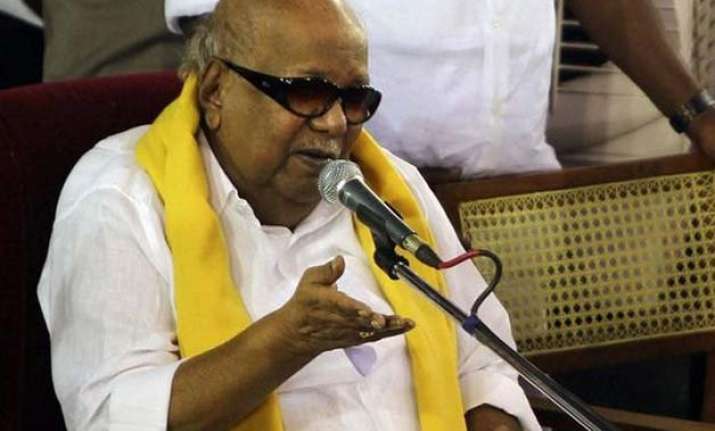 Chennai: DMK president Karunanidhi today urged the state and Central governments to take steps for organising the annual bull taming festival of "Jallikattu" in Tamil Nadu.
"I urge the immediate intervention of the state and Central governments on this issue and take steps for holding Jallikattu," he said in a statement here.
Jallikattu is traditionally held in several regions in Tamil Nadu, including Madurai, coinciding with the harvest festival of Pongal.
In May last year, the Supreme Court had banned the sport and observed that bulls, too, had rights against torture.
Chief Minister O Panneerselvam has already said that the issue was being taken up with the Centre, including asking it to remove bulls from a specific list of animals to facilitate the same.
He had also said that steps had been taken to expedite hearing on a review petition filed by the state government against a Supreme Court order of banning 'Jallikattu.'
Against this background, the DMK chief urged that the 'sentiments' of the people should be considered and steps taken to hold the event, "which is a symbol of Tamil culture and tradition."
The annual event was being held for ages, he said, adding that law and order issues that might crop up due to the ban should also be pondered over.