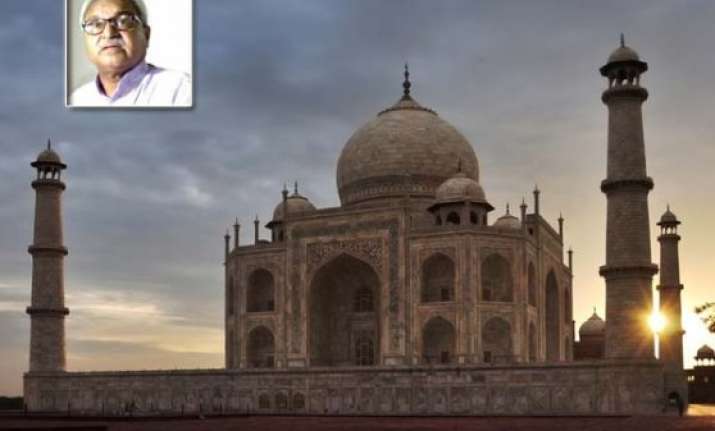 Lucknow: Days after Samajwadi Party leader Azam Khan's controversial remark demanding handing over the Taj Mahal to Waqf Board, the Bharatiya Janata Party (BJP)'s Uttar Pradesh unit chief, Laxmi Kant Bajpai, has once again reiterated his claim that the 15th century mausoleum was a part of an ancient Hindu temple and that Mughal emperor Shah Jahan had purchased a part of Tejo Mahalaya temple's land from Raja Jai Singh.
He further said that documents still exist to prove his statement.
"Azam Khan's dream to offer namaz five times at Taj will never be fulfilled. If I say, it is a part of Raja Jai Singh's palace... there is a temple of Lord Shiva and that history also says the same. Shah Jahan had purchased the land from Raja Jai Singh and there are documents available showing the same. Azam Khan's dream will be fulfilled," he said.
Khan had last month sparked a controversy saying that the Taj Mahal and the income generated through it should be handed over to the Wakf Board and contended that the monument is a mausoleum.
"Taj Mahal is a mausoleum and each mausoleum is 'Waqf' and comes under the Sunni Central Waqf Board," he had said, adding that 'Taj Mahal is a mausoleum of two Muslims Shahjahan and Mumtaz Mahal. Who they are is not a matter of debate. In religion and dharma, the king and his disciples are equals'.