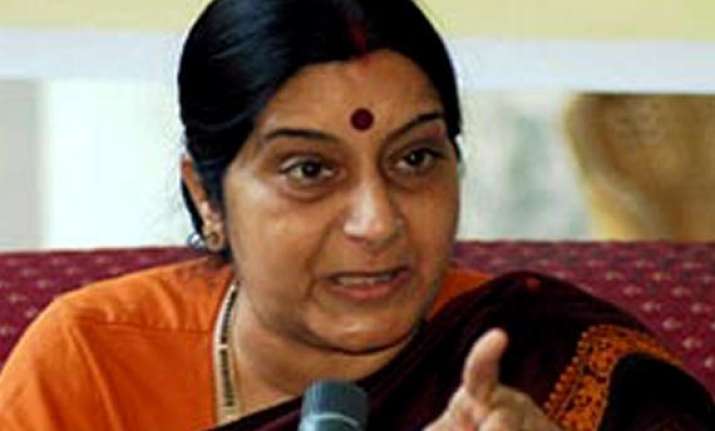 New Delhi: Senior BJP leader Sushma Swaraj today opposed the party's proposed merger or alliance with BSR Congress of which the 'tainted' mining barons, the Reddy brothers of Bellary, are a part and has written to the party president in this regard.
In a letter to Rajnath Singh, she said such 'tainted' leaders should not be allowed to be associated with the party and vehemently opposed the entry of B Sreeramalu and Reddy brothers of Bellary into BJP.
She has also opposed the entry of former Union Minister and Congress leader Venod Sharma into Haryana Janhit Party (HJC), which is in alliance with the BJP.  
"I am opposed to the BSR alliance or merger with BJP in Karnataka. I have conveyed to Rajnath Singhji in writing that BJP must not permit this," she said.
Her opposition comes after Sreeramalu yesterday announced that his party was merging with the national party two years after he quit the saffron outfit.