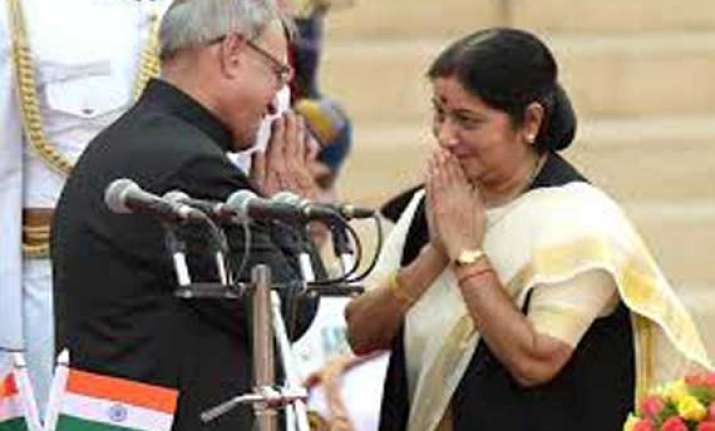 New Delhi: Sushma Swaraj today became the first woman External Affairs Minister, in yet another first for the 62-year-old BJP leader.
Apart from having the distinction of becoming the youngest cabinet minister in Haryana government at the age of 25, Swaraj has also many other firsts such as being the first woman Chief Minister of Delhi and woman spokesperson for any political party in the country.
Swaraj has also been given the charge of Overseas Indian Affairs.
Swaraj is assuming the charge of the Foreign Ministry, one of the senior-most offices in the Union Cabinet, at a time when India's growing international influence gives it a prominent voice in global affairs even as issues in the region keep the largest democracy busy.
Ties with Pakistan and China are some of the perennial challenges for Indian foreign policy practitioners.
Incidentally, the MEA also has a woman Foreign Secretary Sujatha Singh.