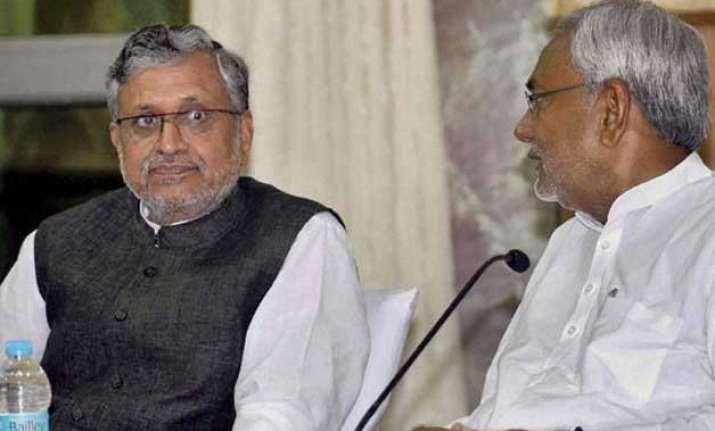 Patna:  Senior BJP leader Sushil Kumar Modi today accused Chief Minister Nitish Kumar of trying to "hide" crime data for "face saving." Sushil Modi in a statement here said the Bihar government has stopped displaying statistics of speedy trial since BJP walked out of the coalition because the rate has come down and criminals have become "mentally strong." He also alleged that incidents of kidnapping for ransom have increased.
"But, the Nitish Kumar government is declaring it as miscellaneous kidnapping with an aim to hide the data," Sushil Modi, the Leader of Opposition in the Legislative Council, said.
He backed the PM's figures that the crime data has seen an increase of 34 per cent between January to June this year due to which fear of 'Jungle Raj' has returned to haunt the people.
"During the NDA period, 10,000-12,000 criminals were punished due to speedy trial. It has come down to 4,000-5,000 after breaking up of the coalition," he said.  
Between 2006 to June 2013, 82,852 criminals were punished through speedy trials, but in the last 26 months only 8,000 criminals have been punished, Sushil Modi said reeling out comparative figures.
The BJP leader said that during the NDA rule, incidents of kidnapping were under check, but after the breakup 1,396 incidents were reported in 2013, which rose to 1,867 in 2014.
And by June this year, the figures have already touched 1,306.  "Isn't it a case of Jungle Raj knocking at the doors of citizens?" he asked.