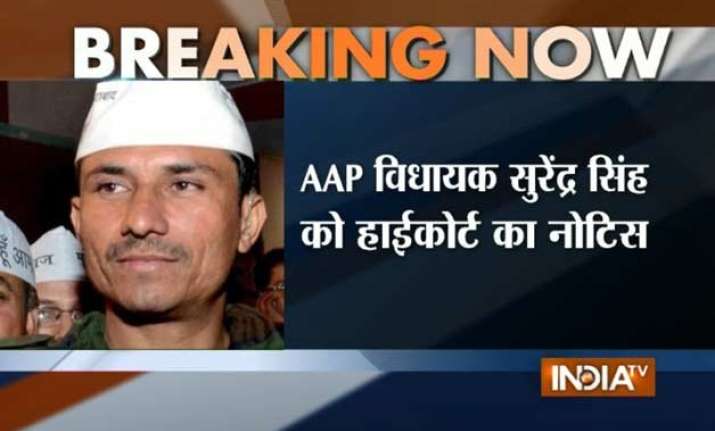 New Delhi: In yet another embarrassment for the Aam Aadmi Party (AAP), the Delhi high court has issued notices to its Delhi Cantt. MLA Surender Singh over his 'fake degree' on a petition filed by BJP leader Karan Singh Tanwar.
The HC has given four weeks time to the legislator to file his response.
Tanwar has sought setting aside of his election alleging wrong declaration of educational qualification in his nomination paper.
Tanwar has based his allegation on an RTI reply received from the Sikkim University which said that it did not have any record of a student named Surender Singh.
"As per the academic record of the year 2014-15 and all the past academic year's there is no student by the name Surender Singh…" the RTI reply of the Sikkim University read.

Singh has given details in his election affidavit that he graduated from this university in 2012.
While talking to media after the notice, former National Security Guard (NSG) commando said, "Will respond in the court, the truth will be out in the open. BJP will be embarrassed again."
"I shall present all the documents in the court," he said.
Singh is the second AAP MLA after Delhi law minister Jitender Singh Tomar, who is facing similar allegations over his educational qualification. The plea against Tomar was filed by another BJP leader, Nand Kishore Garg.