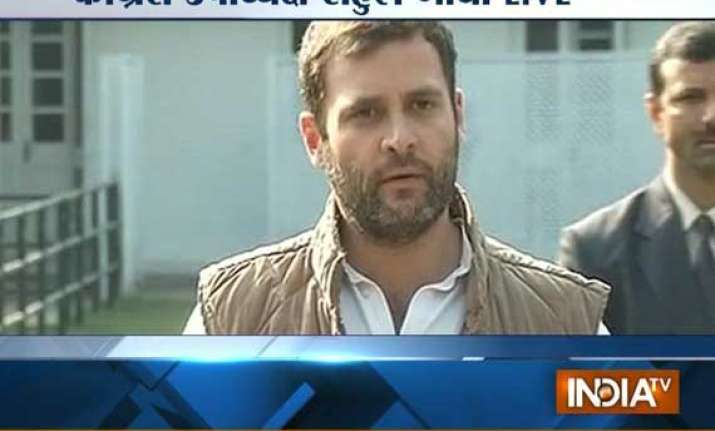 New Delhi: Assuring activists that the government will try its best to get anti-graft and social welfare bills passed during the current session of parliament, Congress vice president Rahul Gandhi Monday urged political parties to spare a day for the purpose.
Interacting with activists and members of NGOs at the Congress party office here, Gandhi said legislations, including the bills on street vendors and on disability rights, were aimed at benefiting people.
"I am standing with you (non-governmental organisations and activists)... The issue is that parliament should function... Whatever power we have, we will use it," Gandhi told the activists, who were demanding passage of these bills at the earliest.
Asked by an NGO worker how they could help him in getting the bills passed, Gandhi said they should continue mobilising public opinion. "Do it the way you are doing, help us like that."
When another worker told Gandhi that their protests faced the water cannon from the police, he quipped: "Make me sit (with you)."