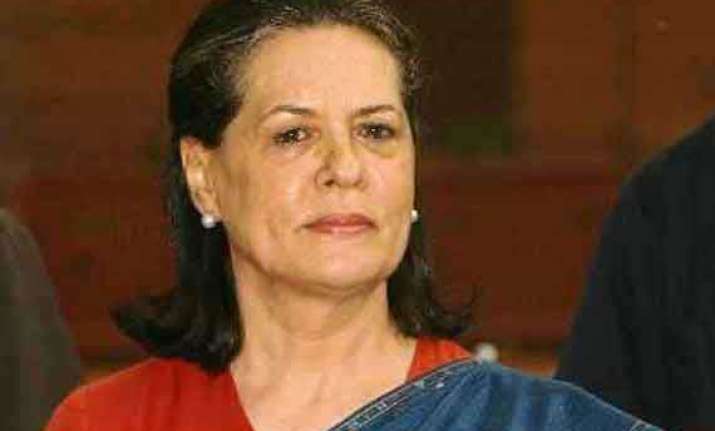 New Delhi: The Leader of the Opposition in the Lok SabhaRajya Sabha Sonia GandhiRahul GandhiCongress Parliamentary PartyA K AntonyGhulam Nabi Azad and the party leader in will be decided by soon amid a view in the party that either she herself or should occupy the post in the Lower House.
"There is a tradition of election in . After Sonia Gandhi's election as CPP Chairperson, she can now appoint the Leader of the House and the Chief Whip in Lok Sabha and Rajya Sabha," party general secretary Janardan Dwivedi told reporters after the meeting.
While a section of the party feels it is only Sonia or Rahul on whose name a consensus can be built among all MPs for the post of the Leader of Lok Sabha, the name of senior leader Kamal Nath for the post is also doing the rounds.
Names of senior leaders and are being talked of in the party circles as Leader of the House in Rajya Sabha.
The party has already made it clear that any change for the post of the party's leader in Rajya Sabha, where outgoing Prime Minister Manmohan Singh was occupying it, will be made only after consulting him.
While there is no problem for Congress in getting the post of Leader of the Opposition in Rajya Sabha as it has the requisite numbers, its ability to get the same in Lok Sabha has come under scrutiny as the party has got only 44 seats, much less than 55 required.
However, party leaders have been maintaining that while there are some statutory requirements to get the perks of the Leader of the Opposition, there is "absolutely no legal bar" on the Speaker to name a leader of the single largest party or group as Leader of the Opposition for functional purposes.