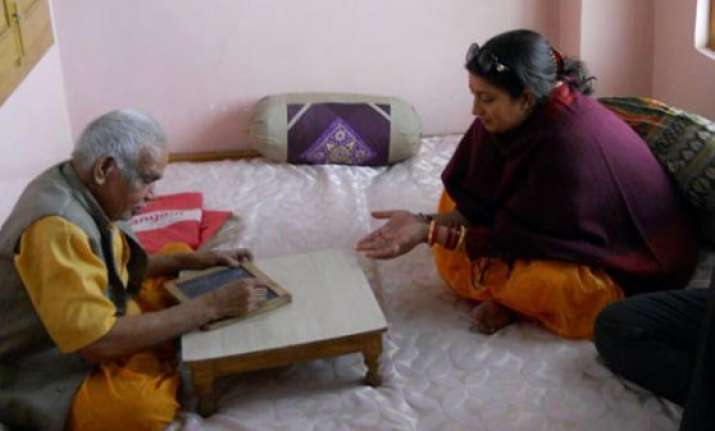 New Delhi: A Rajasthan-based astrologer has predicted that Union Human Resource Development Minister Smriti Irani would become the President of India after five years.
The Union Minister alongwith her family had visited Karoi village in Bhilwara where they met astrologer Nathulal Vyas. She stayed there nearly for four-hour and tried to know about the future of herself as well as her family members.
It is believed that Smriti expressed her unwillingness when Nathulal told her that she will become the President of India.
Nathulal is the same astrologer who had, in the past, predicted a bright career and big post for Smriti in her political career.
Smriti had unsuccessfully contested the Lok Sabha polls against Congress vice-president Rahul Gandhi from Amethi. Despite of losing the battle from Amethi, Prime Minister Narendra Modi inducted Smriti into the Union Cabinet as HRD Minister. She is presently a Rajya Sabha MP.