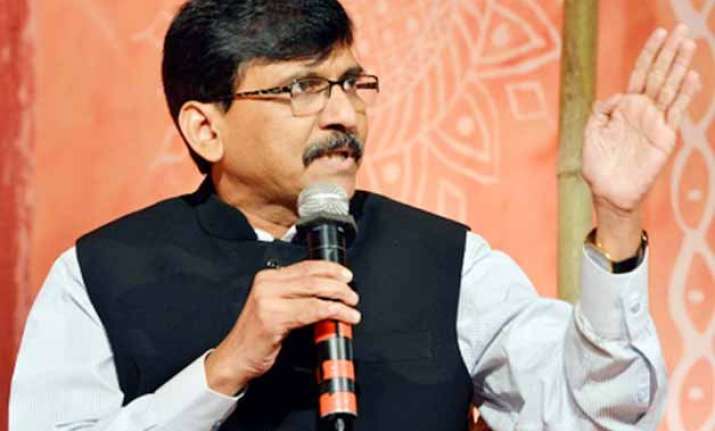 New Delhi: Shiv Sena today launched a scathing attack on Jammu and Kashmir Chief Minister Mufti Mohammad Sayeed for ordering release of political prisoners who do not face any criminal charges.
The party in its mouthpiece Saamna said that the Chief Minister, who is heading BJP-PDP alliance government, is 'inclined' towards Pakistan.
Sena's reaction is significant because it is a key ally of the BJP government in Maharashtra and also at the Centre.
ALSO READ: Mufti Mohammad Sayeed asks police to release political prisoners
Mufti, soon after the wearing-in ceremony, had stroked controversy by crediting Pakistan and terrorists for allowing conducive environment for peaceful elections in the state.
The latest order asking police to release all political prisoners invited severe criticism from several quarters including BJP.
Meanwhile, Sena spokesperson Sanjay Raut raised question over his political career saying the latter's stint in politics has been very controversial.
When asked about BJP bowing down to PDP's demand on Article 370, the saffron brigade leader said, "I don't think the BJP will change its stand on repealing Article 370 of the Constitution. We know the leadership of Narendra Modi... he will not compromise on anything which is in the interest of the nation."
"BJP joined the government because there was no other option... the real face of PDP leaders is known to the countrymen. The two parties have formed a stable government and will work on the basis of common minimum programme which they have drafted together," he added.