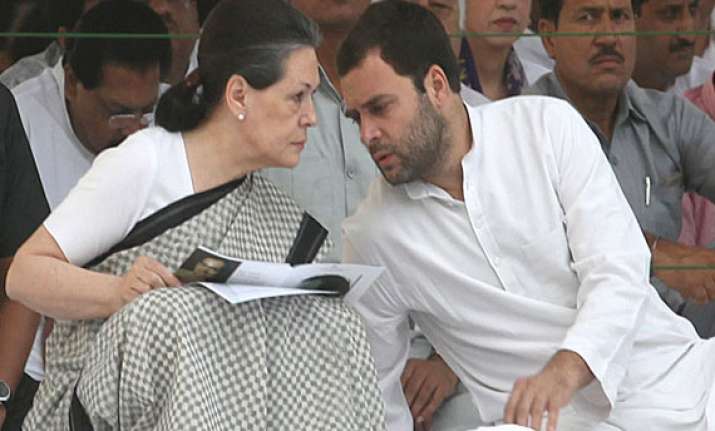 New Delhi: Senior Congress leaders from Andhra Pradesh met party President Sonia Gandhi and Vice President Rahul Gandhi and discussed the reasons for its rout in elections in the state and ways to "revive" the party there.
The leaders also said both have agreed to attend a conclave at a local level in July to boost the morale of the cadres and chalk out the roadmap for strengthening the party in Andhra Pradesh.
"Three things were discussed. Firstly, the reasons for our failure in recent elections. Secondly, how to revive the party and the future roadmap. Thirdly, steps to be taken by the party to strengthen new states," PCC chief Raghuveera Reddy told reporters after meeting Sonia and Rahul Gandhi.  
Reddy, accompanied by former Union minister K Chiranjeevi, also sought Sonia Gandhi to write to Prime Minister Narendra Modi for speedy implementation of incentives and packages given to Andhra Pradesh.
He also urged her to set up an implementation committee, which would be like a watchdog, comprising members of Rajya Sabha, to follow up early implementation of incentives announced for Andhra Pradesh.
On review of reasons for the debacle suffered by Congress in Andhra Pradesh, Reddy said "this process has not yet been completed. The review has been completed in 11 out of 13 districts. The review in remaining 2-3 districts will be completed in the next few days."
Asserting confidence about winning future elections, Reddy said Congress has bounced back even after losing elections in 1982, 1985 and 1994. "We are wounded soldiers. We will fight like wounded soldiers," Reddy added.