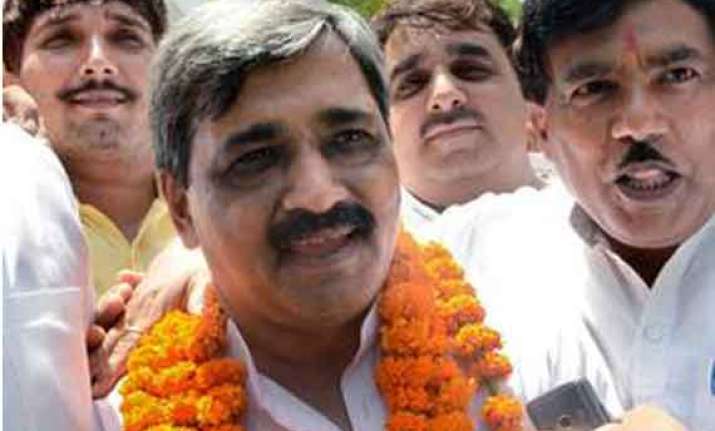 New Delhi: Newly-appointed Delhi BJP President Satish Upadhyay, who formally took charge of the post today, said the people of Delhi have shown faith in BJP and party workers should make all efforts to serve them.  
Union Health Minister Harsh Vardhan, who was appointed as the state party chief just before the Lok Sabha elections, handed over the charge of Delhi unit to Upadhyay at a function organised at Delhi BJP office here.  
Addressing BJP leaders and workers, Upadhyay said: "The people of Delhi have rejected both Aam Aadmi Party and Congress and shown faith in BJP. We should continue to make efforts to serve Delhiites."
Recalling his journey from a BJP worker to the top party post in the state, Upadhyay said it was only in BJP where a person who joined the party as a common worker with no political background is given so much importance.  
"I have learnt a lot of things from my seniors, who have advised me at every stage. After becoming Delhi's unit chief, I will even not hesitate to learn from them," he added.  
Praising Upadhyay, Vardhan said the party was confident that Delhi BJP under the leadership of Upadhyay would get a lot of success in the coming days.
"Party has given an important role to Upadhyay and I am sure that he would do well," he added.  Celebrating Upadhyay's appointment, BJP workers burst fire crackers and danced to the beats of the drum.