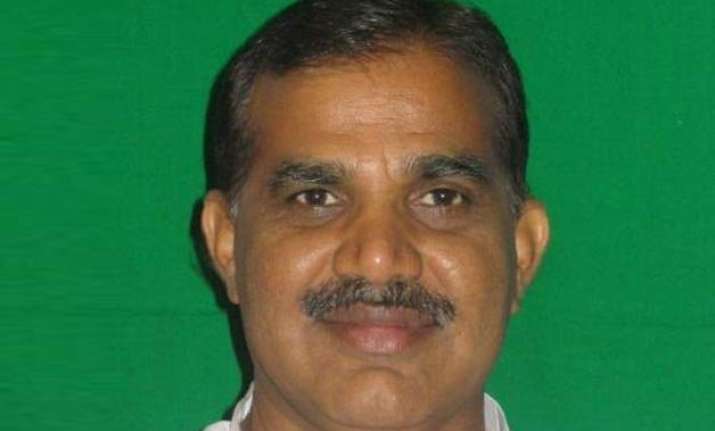 New Delhi: In an embarrassment to the Samajwadi Party, its Rajya Sabha MP Dr Chandrapal Singh Yadav, who heads fertiliser company Krishak Bharati Cooperative Ltd (Kribhco) and also the parliamentary standing committee on chemicals and fertilisers, may be removed from the panel.
Yadav, who was earlier Kribhco vice-chairman, was included as a member of the standing committee on January 29 this year. A fortnight later, he was elected the chairman of  Kribhco, a multi-state cooperative society.
The parliamentary committee headed by Yadav recommends on sensitive issues such as pricing, subsidy, demand, production, imports, incentives, investments and movement of fertilisers.
Sources said that until last week neither Yadav nor standing committee chairman Anandrao Adsul had informed Lok Sabha Speaker Sumitra Mahajan about the appointment.
Yadav, however, claimed that he had informed Adsul in the first committee meeting last month and also written a letter to the Deputy Chairman of Rajya Sabha. 
On the other hand, Adsul, as reported by Indian Express, said that he came to know about Yadav being Kribhco chairman at the last meeting and that he told the Joint Secretary, associated with the parliamentary panel, that Yadav can't continue to be a member of the committee. 
"I will be writing to Speaker for his removal. Speaker will have to take cognizance. We will definitely have to get it removal done," Adsul told Indian Express. 
According to Rule 52A: (1) Where a member of a Committee has a personal, pecuniary or direct interest in any matter which is to be considered by the Committee, such member shall state one's own interest therein to the Speaker through the Chairperson of the Committee. (2) After considering the matter, the Speaker shall give decision which shall be final.
The standing committee on chemicals and fertilisers is a Lok Sabha committee and hence the information has to be sent to the Speaker.
The Central government was also the member of company through the department of fertilisers but it exited the firm in July 2013 after its equity holding was 'reduced to nil'.