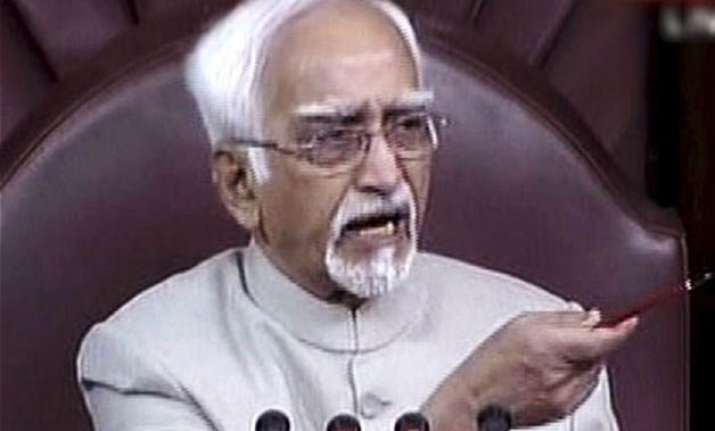 On the scale of one to ten, the efficiency of current Monsoon session of parliament would not score more than one, that too if the evaluator is generous.
Such is the state of affairs in parliament that the Rajya Sabha members could not stop laughing when the Chairman Hamid Ansari, while welcoming a delegation of Bhutanese MPs, said they should "learn" from India's Parliamentary system.
" We hope that during their stay here they would be able to see and learn more about our parliamentary system," Ansari said, evoking an all out laughter from the house as he mentioned the word "learn".
The Bhutanese MPs were also seen smiling as was Ansari himself along with his assistants.
Here is the video that will make you laugh on the irony of Indian Parliament being presented as a role model for parliaments of other countries: