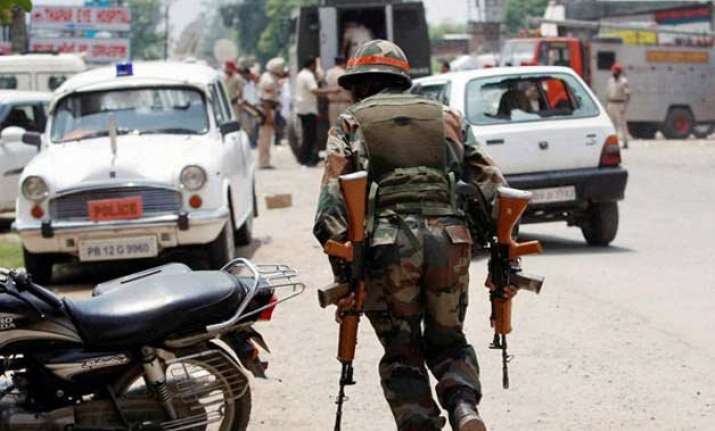 New Delhi:  The Rajya Sabha on Thursday condemned the terrorist attack in Punjab's Dinanagar town and expressed its condolences to the families of those who died in the attack.
"Seven persons, including four security personnel, were killed and 16, including six security personnel, were injured in a terrorist attack in Dinanagar in Gurdaspur district of Punjab on July 27, 2015," Chairman M. Hamid Ansari said as the house met on Thursday.
"This dastardly attack is deplorable and the loss of lives in this act of senseless violence is indeed tragic and unfortunate. I am sure whole house will join me in expressing deepest condolences to the bereaved families and pray for the speedy recovery of the injured."
"This house strongly condemns the terrorist attack and reiterated its firm resolve to confront such acts with determination and firmness," he said.
Members of the upper house then observed two minutes of silence as a mark of respect to those who died in the attack.
Three civilians and four security personnel, including a superintendent of police, were killed early Monday when three heavily-armed terrorists, said to be from Pakistan, went on a killing spree here, shattering two decades of calm in Punjab and sparking an 11-hour gun battle that left all three attackers dead.