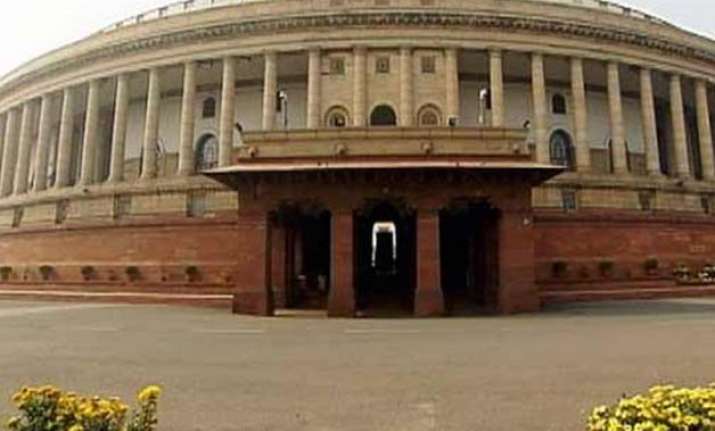 New Delhi: Rajya Sabha was adjourned till noon on Friday after repeated disruptions by the opposition parties, demanding the resignations of External Affairs Minister Sushma Swaraj and the chief ministers of Rajasthan and Madhya Pradesh.
As the house met, Congress leader Pramod Tiwari said there was a notice that has been submitted.
"Who asked for Lalit Modi to be helped? Is the government going to sack Sushma Swaraj and Vasundhara Raje or not?" Tiwari asked in reference to the controversy over the two BJP leaders' closeness with former IPL chief Lalit Modi.
The Congress member then shouted slogans and demanded the resignation of the BJP leaders, while the ruling party members insisted that the debate be taken up immediately.
Leader of Opposition Ghulam Nabi Azad said the ruling party members were disrupting the house.
In the din, Deputy Chairman P.J. Kurien adjourned the house till noon.