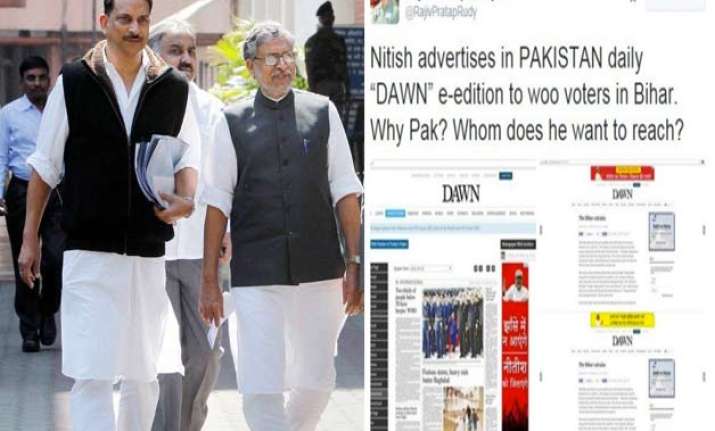 New Delhi: Union Minister Rajiv Pratap Rudy and senior BJP leader Sushil Kumar Modi faced flak from twitteratis on Friday after they posted screenshots of a Pakistan media website displaying Bihar CM Nitish Kumar's election advertisement.
Citing the grabs of Nitish ad on Pakistani daily Dawn's website, Rudy, in a tweet, asked whom did Nitish want to reach out to in Pakistan while Modi tweeted "Which voter is Nitish Kumar trying to woo by placing an ad in the e-paper of Pakistani leading newspaper Dawn?"
Rudy got trolled on Twitter for his ignorance of Google ads, which serves ads on any site based on the reader's locations and browsing habits. The minister subsequently deleted the tweet.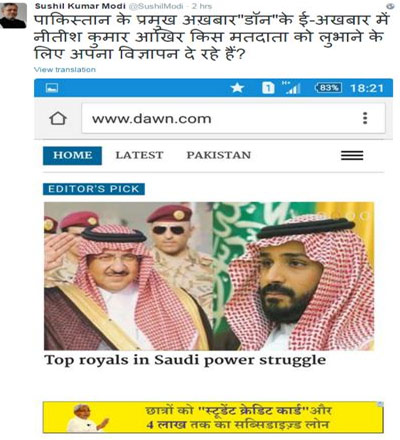 These advertisements are placed by Google depending on the consumer's location, IP adress in addition to other specifications used by the search engine which the BJP leaders were made immediately aware of by the Twitterati.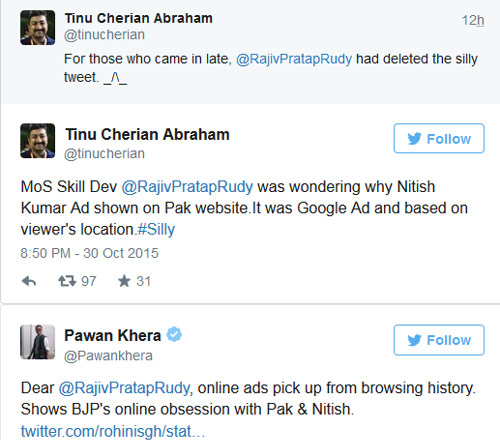 This incident comes a day after BJP President Amit Shah's courted controversy at an election rally in Raxaul by saying  if the BJP loses in Bihar, Diwali will be celebrated in Pakistan.