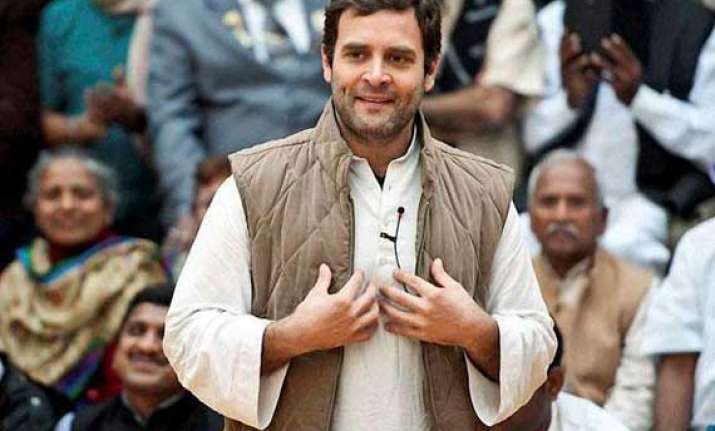 Chandigarh: Congress vice president Rahul Gandhi will Monday meet farmers from Haryana and ex-servicemen from Punjab.
Gandhi will arrive Monday afternoon in Haryana's Ganaur town in Sonipat district, about 65 km from New Delhi.
He was earlier scheduled to meet the farmers Feb 11 but the meeting was postponed.
"Rahul Gandhi will visit Gannaur to hold dialogue with farmers' organisations so as to incorporate issues related to their interest in the national manifesto of Congress party for the general elections," Haryana Chief Minister Bhupinder Singh Hooda had said earlier.