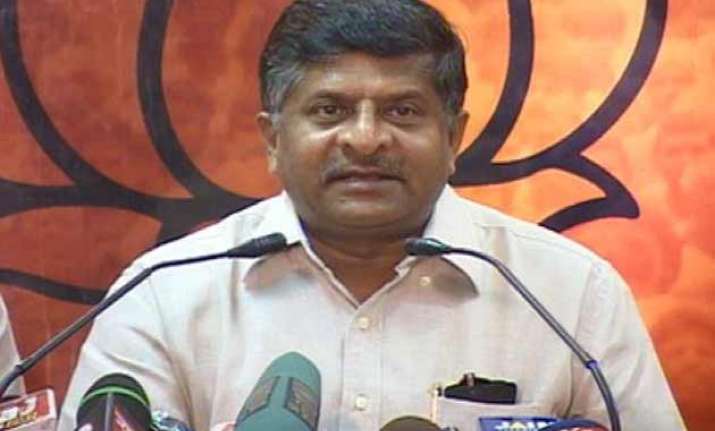 Allahabad:  Describing as a "farce" Rahul Gandhi's opposition to the ordinance on convicted lawmakers, BJP today said his concern at this juncture gives rise to "serious doubts" as he did not utter "a single word" when the country was witnessing "scams after scams".
"Gandhi's show of concern gives rise to serious doubts.  The country has witnessed scam after scam during the last nine years while his party has been in power. 
"We never heard a single word from the Congress Vice President on the 2G scam, the coal block allocation scam or the irregularities in the Commonwealth Games," BJP leader Ravi Shankar Prasad told reporters here.
He trashed Congress' charge that BJP was not opposed to the ordinance.