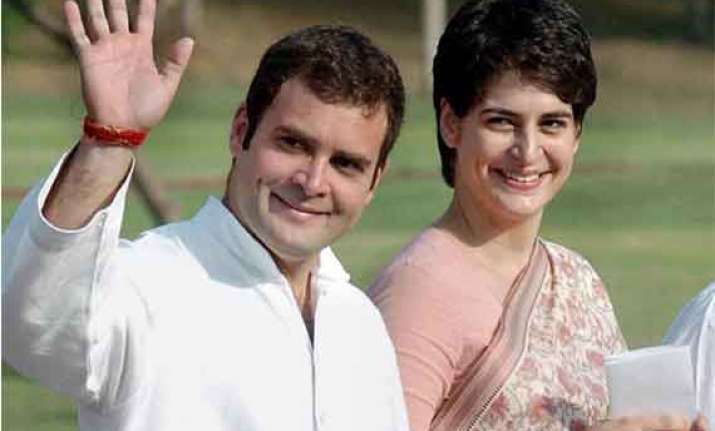 Sitapur (UP): Rahul Gandhi today joined his sister Priyanka Gandhi in attacking Narendra Modi over snoopgate controversy, saying Gujarat government has no regard for women as it gets their phones tapped.  
Addressing an election rally at Hargaon, he alleged that Modi gave 45,000 acres of agricultural land to an industrialist though no industry has been set up there till date and claimed farmers in Gujarat would have starved to death had the Centre not implemented MNREGA.  
"Gujarat government has no regard for women as they get their phones tapped while Congress respects women and believes in empowering them," the Congress Vice President said.  
Priyanka Gandhi yesterday took on Modi by raking up the "snoopgate" controversy surrounding him and said leaders who indulge in wrong acts against women should be "thrown out".
The BJP reacted by accusing Congress of being confused about its poll campaign and strategy and said its top leadership continued to launch personal attacks on BJP leaders while resenting such attacks on their own leaders.