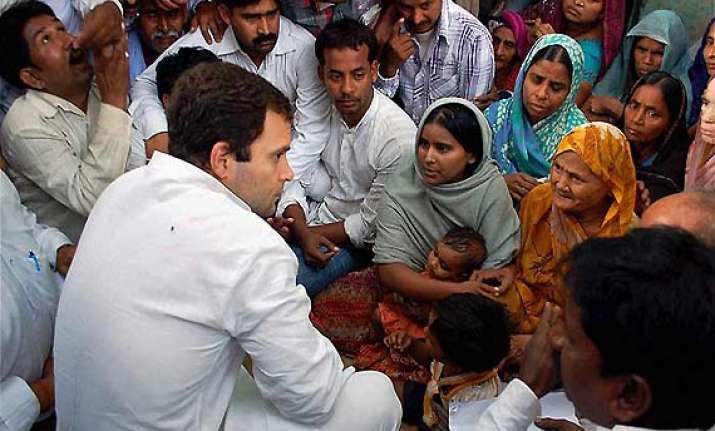 New Delhi, Nov 21: Rahul Gandhi "is still not mature enough", Samajwadi Party chief Mulayam Singh Yadav said today frowning upon the Congress leader's criticism that Yadav does not get angry over the state of affairs in Uttar Pradesh.

"Let him switch on the TV today and he will realise whether I get angry or not.... I can't angry at him because he is still young," Yadav said.

"He (Rahul) is still not mature enough.... You do not get mature by merely having food at someone's house... the people are poor and must be finding it difficult to arrange food for him," Yadav said.

Yadav was addressing a press conference here where he slammed the BSP government for its resolution on division of UP into four states.

At a rally in Jhoosi, Phulpur, Rahul Gandhi had said he was angered by the plight of the poor in Uttar Pradesh while that concern for the have-nots had died in Mayawati and Mulayam Singh Yadav because of their lust for power.