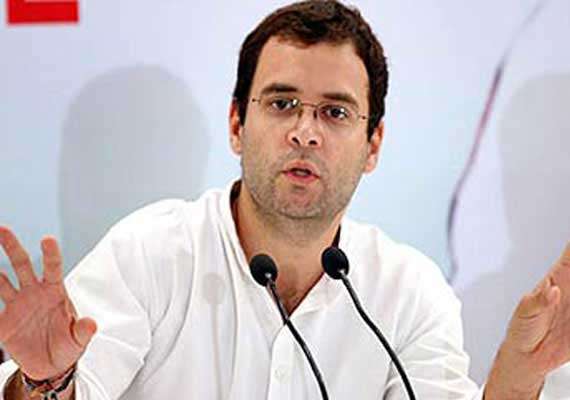 New Delhi: Rahul Gandhi will today address the concluding day of the two-day National Council meet of Mahila Congress.
The two-day meet, that began today, was attended by Mahila Congress chiefs from states during which issues like challenges before the party and ensuring proper representation to women in elections were discussed.
Apart from the Congress Vice President, senior party leaders Janardan Dwivedi, Oscar Fernandes, Mohsina Kidwai and others will be attending the event today, Mahila Congress chief Shobha Oza told PTI.
The meet came a day after Narendra Modi government announced its committment to pass the women's reservation Bill to provide 33 percent quota for women in Parliament and state assemblies.
Gandhi, who has been pitching for increased women's participation in decision-making, is likely to speak on the issue today.